Winston Churchill rallies Britain during World War 2 with his famous "finest hour" speech on this day in 1940.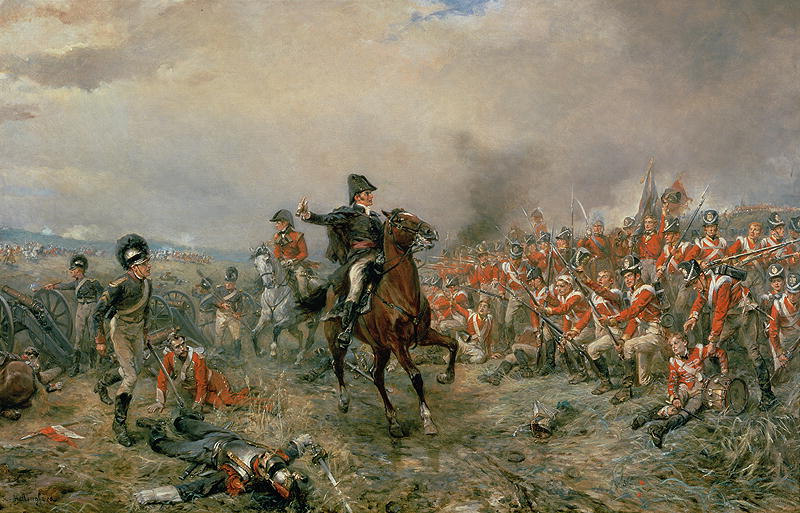 On this day in 1815, at the Battle of Waterloo Napoleon was defeated
by an international army under the Duke of Wellington. Napoleon abdicated on June 22.

The War of 1812 began as the U.S. declared war against Great Britain
on this day in 1812. The conflict began over trade restrictions and
numerous other disputes between the two countries.

James Monroe (April 28, 1758 – July 4, 1831)
During the War of 1812, Monroe served in critical
roles as Secretary of State and the Secretary of
War under President James Madison (below).

James Madison Jr. (March 16, 1751 – June 28, 1836)

On this day in 1928, Amelia Earhart became the first woman to fly
across the Atlantic Ocean when she flew from Newfoundland to
Wales.

Dr. Sally Ride became the first American woman in space aboard the space shuttle Challenger on this day in 1983.

Sally Kristen Ride
(May 26, 1951 – July 23, 2012)

Sir James Paul McCartney is 76 years old today.
Singer and multi-instrumentalist of The Beatles, Paul McCartney 
wrote such hit songs for the band as "Penny Lane," "Blackbird"
and "Eleanor Rigby." After his time with The Beatles he formed
the band Wings and embarked upon a solo career. He has earned
21 Grammy Awards across his career. 

Abbey Road studio album by The Beatles, 1969.