On this day in 1944, Nazi police raided a house in Amsterdam and arrested eight people. Anne Frank, a teenager at the time, was one
of the people arrested. Her diary (below) would be published after
her death in 1945. The exact cause of her death was not determined,
although in early 1945, a typhus epidemic spread through the labor
camp where the Frank women were being held, killing 17,000
prisoners.  Other diseases, including typhoid fever, were also 
rampant.

On this day in 1914, Britain declared war on Germany. The U.S. proclaimed its neutrality.

It was on this day in 1964.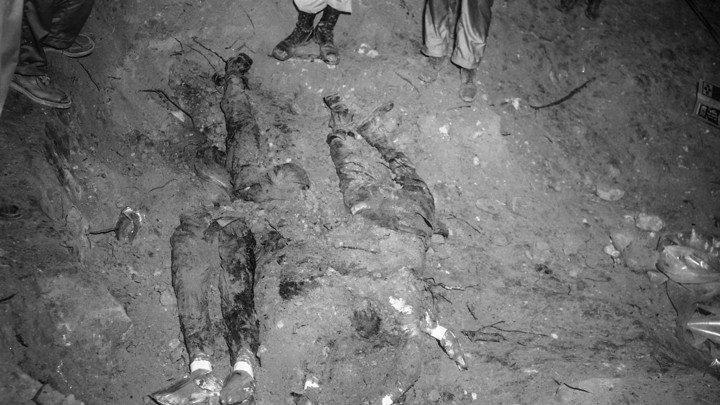 The burned out station wagon that slain civil rights workers were
driving in is seen June, 1964 in the Bogue Chitto swamp.


It was on this day in 1892.

Lizzie Andrew Borden  (July 19, 1860 – June 1, 1927)

Andrew and Abby Borden (above) were axed to death
in their home (above) in Fall River, MA. Sunday school
teacher Lizzie Borden, Andrew Borden's daughter from
a previous marriage, was accused of the killings, but
acquitted at trial.

Louis Daniel Armstrong  (August 4, 1901 – July 6, 1971)
Nicknamed Satchmo, Satch, and Pops, Louis Armstrong was an American trumpeter, composer, singer and occasional actor who was one of the most influential figures in jazz. His career spanned five decades, from the 1920s to 
the 1960s, and different eras in the history of jazz. In 2017, he was inducted
into the Rhythm & Blues Hall of Fame.