On this day in 1964, the U.S. Congress passed the Gulf of Tonkin resolution, which gave President Johnson broad powers in dealing
with reported North Vietnamese attacks on U.S. forces.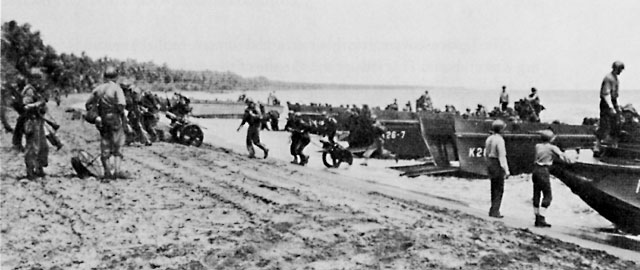 U.S. forces landed at Guadalcanal on this day in 1942, marking the
start of the first major allied offensive in the Pacific during World
War II.

U.S. Marines rest in the field during the Guadalcanal campaign.
On this day in 1947, the balsa wood raft Kon-Tiki, which had carried
a six-man crew (below) 4,300 miles across the Pacific Ocean,crashed
into a reef in a Polynesian archipelago.

On this day in 2007, at the Giants home AT&T Park in San Francisco, Berry Bonds hit a 435 foot (133 m) home run, his 756th, off a pitch
from Mike Bacsik of the Washington Nationals, breaking the all-
time career home run record, formerly held by Hank Aaron. Bonds,
was indicted later that year on charges of perjury and obstruction of justice for allegedly lying under oath to a federal grand jury looking
into steroid use among pro athletes.   

Barry Lamar Bonds turned 54 in July.