In London on this day in 2003, the last commercial supersonic
Concorde flight landed.

"The Last Touchdown." (With British: 'Union Jack' Flag & American: 'Stars & Stripes' Flag.)

On this day in 2002, The D.C. Sniper suspects were caught at
Myersville rest stop. Law enforcement officers search the car
that John Allen Muhammad and John Lee Malvo were in when
police arrested them at the rest stop along I-70.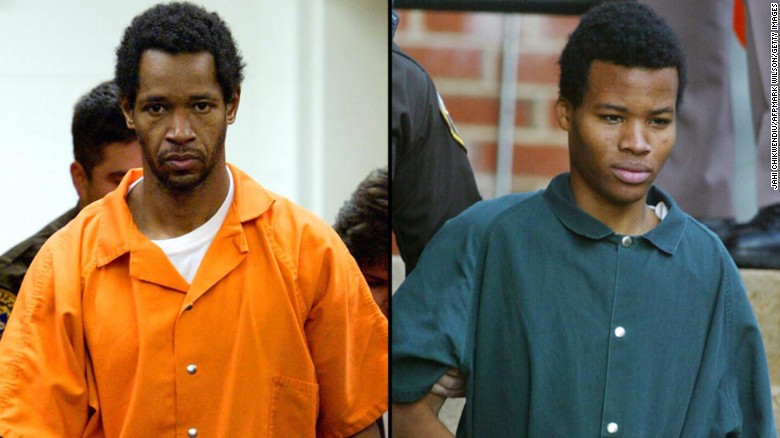 John Allen Muhammad and John Lee Malvo.

"The Bushmaster rifle used by convicted sniper John Allen
Muhammad and Lee Boyd Malvo is seen at the Montgomery
County Judicial Center after it was entered into evidence
during the murder trial.

The United Nations officially came into existence on this day in 1945, when representatives of 50 countries met in San Francisco at the
United Nations Conference on International Organization to draw
up the United Nations Charter.