America's Great Depression began with the crash of the Wall Street
stock market on this day in 1929.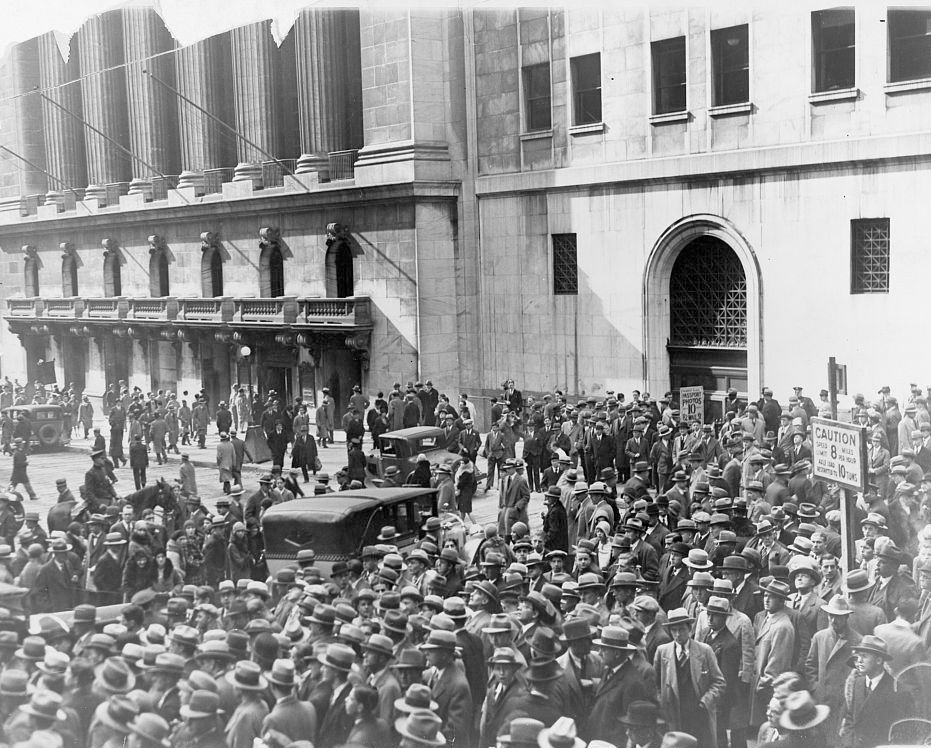 A crowd of people gather outside the New York Stock Exchange following the Crash of 1929.


On this day in 1998, the space shuttle Discovery blasted off with
John Glenn on board. Glenn was 77 years old at the time. In 1962
he became the first American to orbit the Earth.


The crew of the Space Shuttle Discovery (front row) Payload
Specialist Chiaki Mukai and Mission Commander Curt Brown;
Payload Specialist John Glenn; (C) and Mission Specialist
Pedro Duque depart the Operations & Checkout building and
head to the Space Shuttle Discovery to begin their mission
into space from the Kennedy Space Center, FL.

John Glenn (left) and Stephen Oswald sitting in the flight deck of Space Shuttle Discovery.