The Beirut barracks bombing was a terrorist attack that occurred on 
this day in 1983, in Beirut, Lebanon, during the Lebanese Civil War. It
involved two truck bombs striking buildings housing Multinational
Force in Lebanon (MNF) peacekeepers, specifically against United
States and French service members, killing 241 U.S. and 58 French peacekeepers, 6 civilians and the 2 suicide attackers. A group
called Islamic Jihad claimed responsibility for the bombings
and said that the attacks were to get the MNF out of Lebanon.       
President Ronald Reagan, first lady Nancy Reagan and Marine Commandant P.X. Kelley honor those killed in Beirut during a
Nov. 5, 1983, memorial service.

On this day in 1973, President Richard M. Nixon agreed to turn over
the subpoenaed White House tapes concerning the Watergate affair
to Judge Sirica and the House Judiciary Committee.
.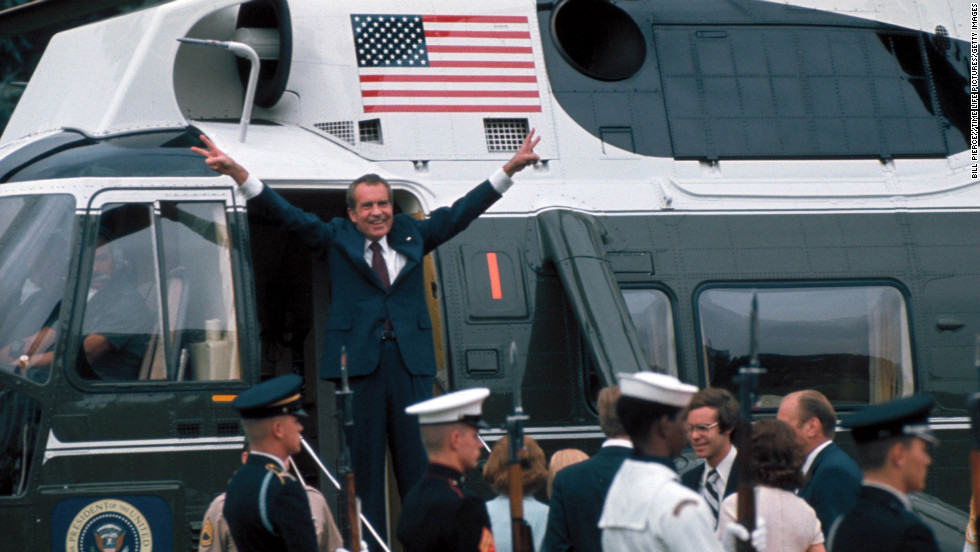 Richard Nixon leaves the White House following his resignation over
the Watergate scandal.