President George H. W. Bush nominated Clarence Thomas, (above) 
a federal Circuit Judge in 1991, to succeed retiring Supreme Court 
Justice Thurgood Marshall. Senate confirmation hearings on Thomas 
were initially completed until a report of a private interview of Anita
Hill by the FBI was leaked to the press. The hearings were then 
reopened, and Hill was called to publicly testify. She said in the 
televised hearings on this day in 1991, Thomas had sexually
harassed her while he was her supervisor at the Department of
Education and the EEOC.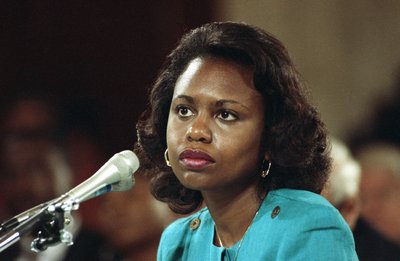 Anita Faye Hill

Anita Hill turned 62 in July.

Clarence Thomas became 70 years old in June.

On this day in 1975, "Saturday Night Live" was broadcast for the first time. George Carlin (below) was the guest host.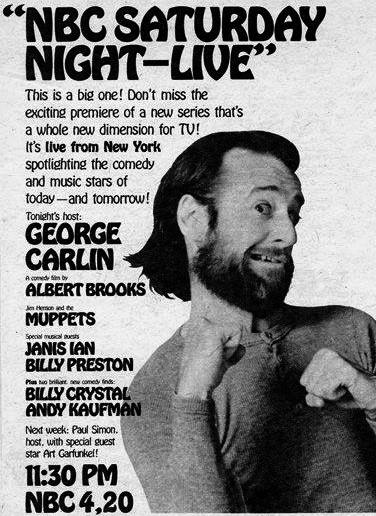 Cheesebuga! Cheesebuga! Cheesebuga!