Archive for December 4th, 2018

On this day in 1991, Islamic militants in Lebanon release kidnapped
AP Middle East correspondent Terry Anderson after 2,454 days in
captivity. In 2004, he ran unsuccessfully for the Ohio State Senate.

Terry A. Anderson turned 71 in October.

On this day in 1992, President George H. Bush orders 28,000 U.S.
troops to Somalia, a war-torn East African nation where rival
warlords were preventing the distribution of humanitarian aid to thousands of starving Somalis. In a military mission he described
as "God's work," Bush said that America must act to save more
than a million Somali lives, but reassured Americans that "this
operation is not open-ended" and that "we will not stay one day
longer than is absolutely necessary." Unfortunately, America's humanitarian troops became embroiled in Somalia's political
conflict, and the controversial mission stretched on for 15
months before being abruptly called off by President Bill
Clinton in 1993.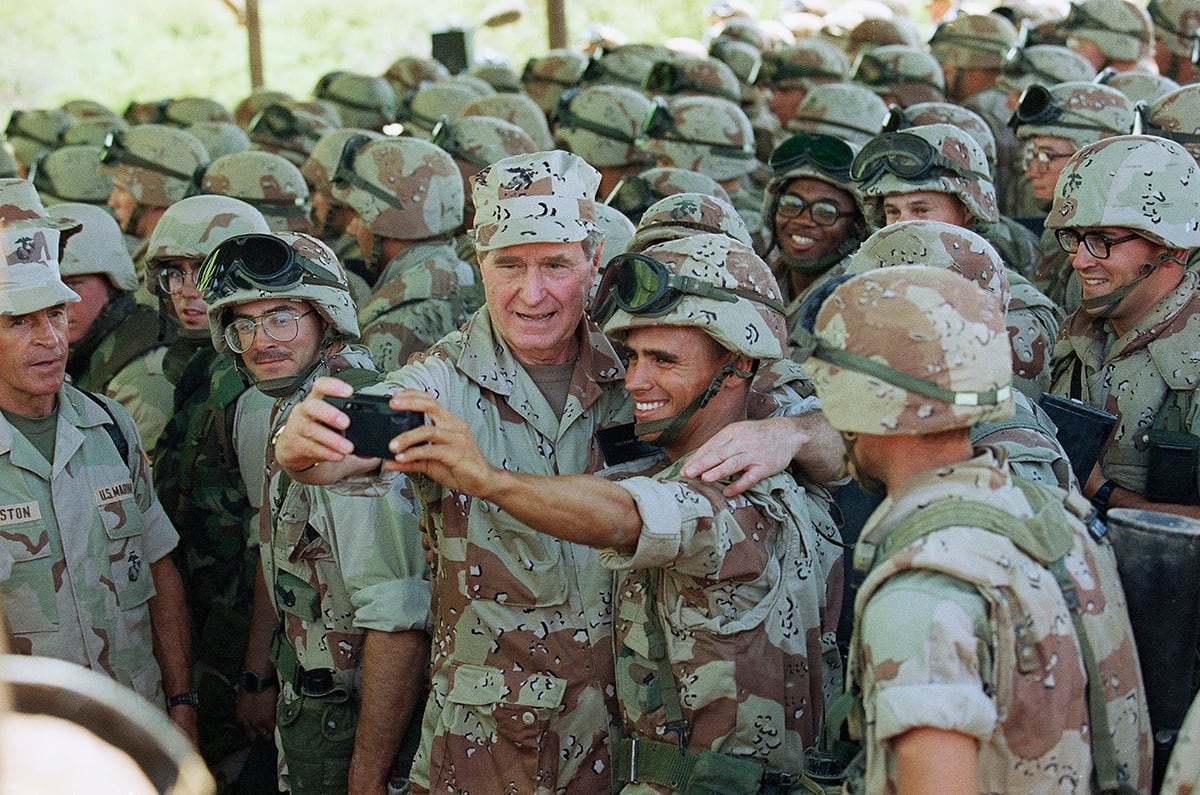 In this Jan. 1, 1993, file photo, U.S. President George H.W. Bush
holds a camera, which he borrowed from the Marine to snap the
picture, for a self-portrait with Marines at the airport in Baidoa,
Somalia.

In October of 1993, President Bill Clinton addressed the nation from
the Oval Office concerning the events in Somalia. He outlined a plan
for completing the operation.