Donald Moffat (December 26, 1930 – December 20, 2018) 
Tony Award-nominated actor Donald Moffat died Thursday due to
complications from a stroke. Moffat's daughter, Lynn, told The New
York Times her father died in Sleepy Hollow, N.Y.

He appeared on television in "One Life to Live," "Logan's Run" and
"The New Land." His best-known movie roles include the 1982 horror
classic "The Thing" and "The Right Stuff."
Moffat retired from acting in 2005 and one of his last appearances was
an off-Broadway production of "A Few Stout Individuals" in 2002.

Donald Moffat in John Carpenter's "The Thing".
"I know you gentlemen have been through a lot, but when you find the time, I'd rather not spend the rest of this winter TIED TO THIS ——- COUCH!"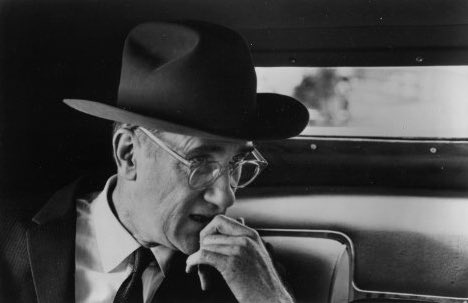 Donald Moffat as U.S. Senator and Vice President  Lyndon B.
Johnson in the 1983 historical drama film "The Right Stuff".