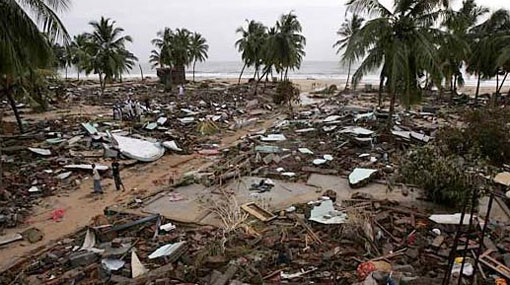 Under the Indian Ocean, a 9.0 magnitude earthquake sent 500-mph
waves across the Indian Ocean and Bay of Bengal on this day in
2004. The tsunami killed more than 200,000 people in a dozen
countries, including Sri Lanka, Indonesia, Sumatra, Thailand and
India.

On this day in 1996, six-year-old beauty queen JonBenet Ramsey
was found beaten and strangled to death in the basement of her
family's home in Boulder, CO. It was reported in September 2016
that the investigation into JonBenét's death continues to be an
active homicide case, per Boulder Police Chief Greg Testa.

Patsy Ramsey and her husband John Ramsey, parents of JonBenet.

John Mark Karr, 41, was being charged by police for child porn in
California when out of nowhere, he confessed to killing JonBenet,
but his DNA didn't match the DNA found on JonBenet Ramsey,
and he wasn't charged with her death.