On this day in 1943 during World War II, the Soviets announced that
they had broken the Nazi siege of Leningrad, which had began in September of 1941. As many as 200,000 Soviet soldiers were killed between September 1941 and May 1943 in the fighting.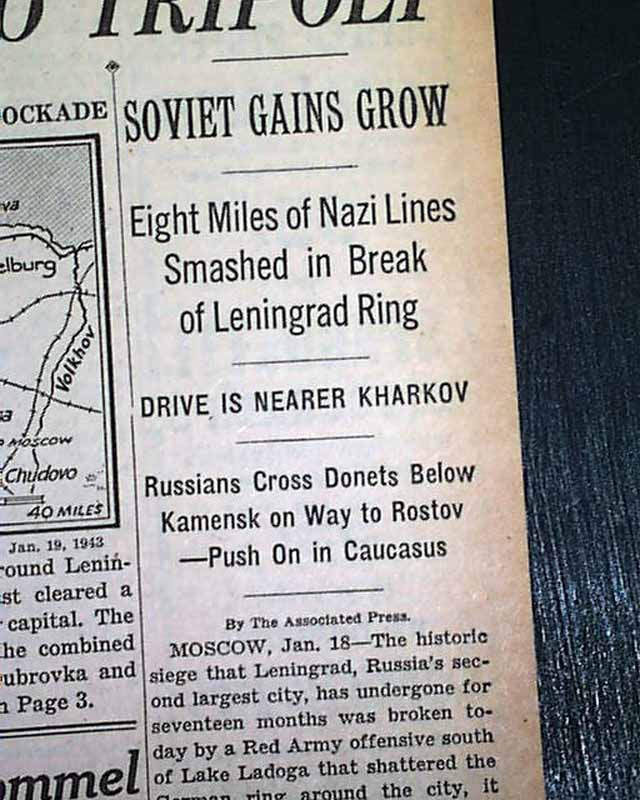 Antiaircraft guns guarding the sky of Leningrad, in front of St. Isaac's Cathedral.

On January 18, 2018, Russian President Vladimir Putin puts flowers
on a monument at Nevsky Pyatachok near Kirovsk, marking the 75th
anniversary of the battle that broke the Seige of Leningrad, in St.
Petersburg, Russia.
 


On this day in 1912, after a two-month ordeal, the expedition of
British explorer Robert Falcon Scott (above) arrives at the South
Pole only to find that Roald Amundsen, the Norwegian explorer,
had preceded them by just over a month. Disappointed, the
exhausted explorers prepared for a long and difficult journey
back to their base camp.
Weather on that return journey was exceptionally bad, two
members perished, and Scott and the other two survivors
were trapped in their tent by a storm only 11 miles from their
base camp. Scott wrote a final entry in his diary in late March
and the frozen bodies of he and his two compatriots were
recovered eight months later.

This notebook spent 100 years buried in Antarctic ice, left there by explorer Robert Falcon Scott.