Meet the Beatles! was the first US Beatles album to be issued by
Capitol Records in both mono and stereo formats. It topped the
popular album chart on 15 February 1964 and remained at the
number one spot for eleven weeks before being replaced by The
Beatles' Second Album.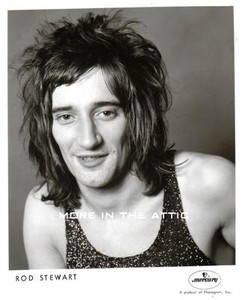 Sir Roderick (Rod) David Stewart is 73 years old today.

Rod Stewart released over 60 hit singles and, in 2008, was named the 17th
most successful artist on the The Billboard Hot 100 Top All-Time Artists.
In 2006, he won a Grammy Award for the best Best Traditional Pop Vocal
Album for Stardust…The Great American Songbook Volume III. He has a
star on the Hollywood Walk of Fame which was received in 2007.