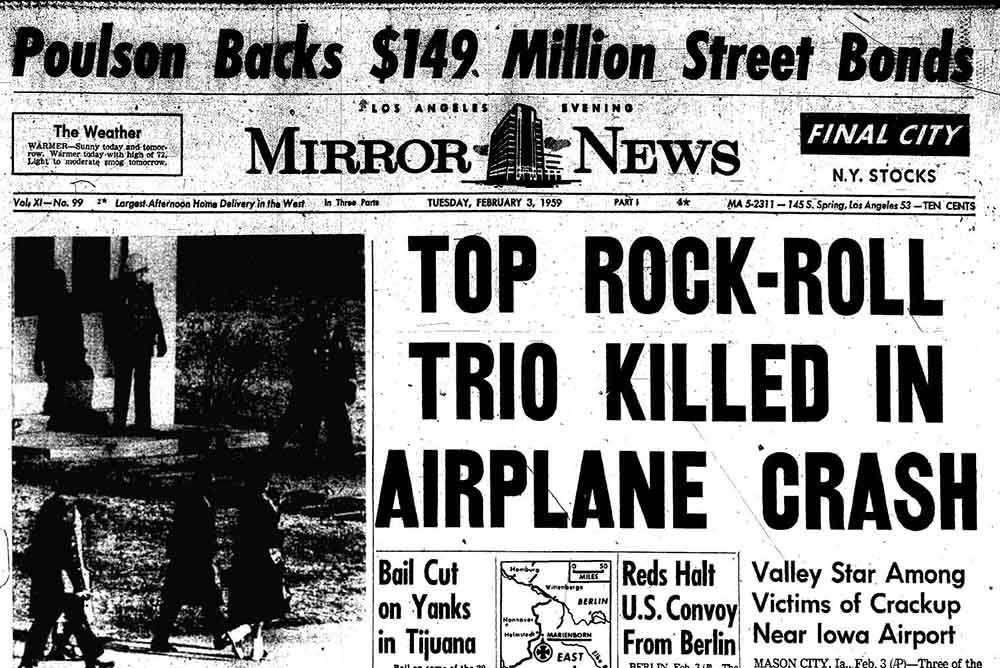 It was on this day in 1959.

(NOTE) Holly's mother and his widow both learned he had died from
the news. Ever since, police departments have made it a policy not
to release a victim's name until their family has been notified.
 

A 1947 Beechcraft Bonanza (Model 35), similar to the aircraft that crashed.

Gull Avenue, Crash site is located west of intersection of 315th Street and Gull Avenue., Clear Lake, IA.

Former KGW radio D.J. Red Robinson (left) and Buddy Holly.