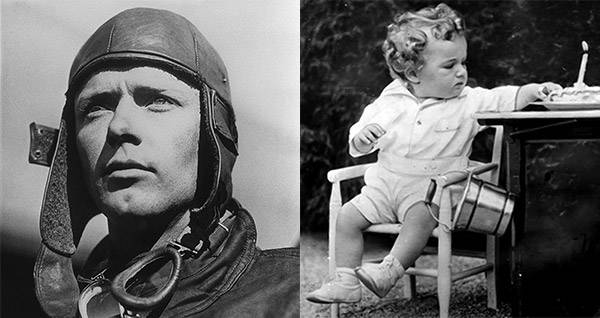 On this day in 1932, the 22-month-old son (right) of aviator Charles Lindbergh (left) was kidnapped. The child was found dead in May.

Bruno Richard Hauptmann
(November 26, 1899 – April 3, 1936)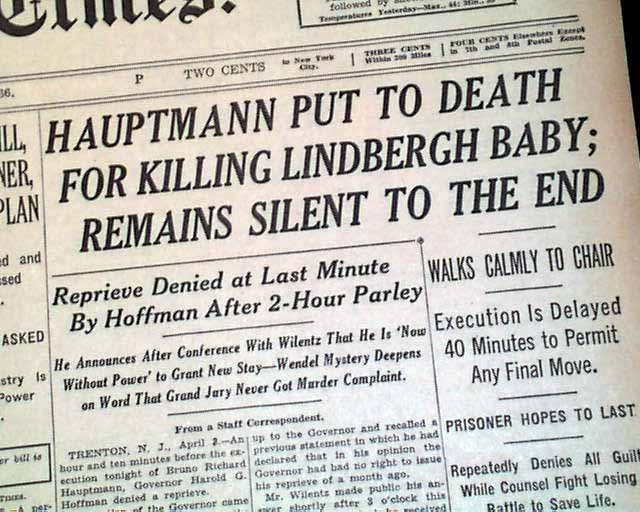 The Andy Griffith Show aired on CBS from
October 3, 1960, to April 1, 1968.

Ronald William Howard is 65 years-old today.
Director, producer, and actor who first became
known as Andy Griffith's son Opie on The Andy
Griffith Show and also played teenager Richie
Cunningham on Happy Days. His 2001 film A
Beautiful Mind received the Academy Award for
Best Picture and earned Howard the Academy
Award for Best Director. He also directed the
films Apollo 13 (1995) and Dr. Seuss' How the
Grinch Stole Christmas (2000).

Happy Days, the original television sitcom aired first-run
from January 15, 1974 to September 24, 1984 on ABC,