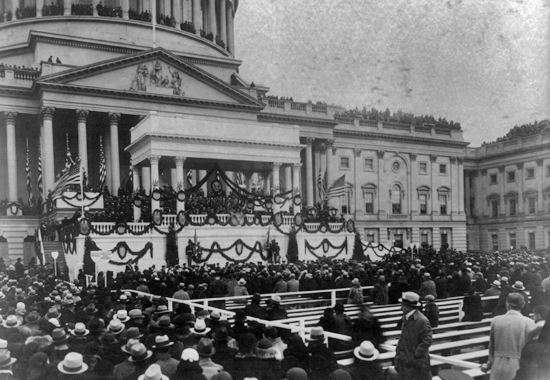 On this day in 1933, the 32nd United States President, Franklin D.
Roosevelt (center) was sworn in and gave his inauguration speech
during the worst crisis America had faced since the Civil War. By 
early 1933, the U.S. economy had sunk to its lowest point in the
period known at the Great Depression. In Roosevelt's speech he
said "We have nothing to fear, but fear itself."