On this day in 1995, the Oklahoma City bombing was a
domestic terrorist truck bombing on the Alfred P. Murrah
Federal Buildingin downtown Oklahoma City, Oklahoma. Perpetrated by Timothy McVeigh and Terry Nichols, the
bombing happened at 9:02 am and killed at least 168 people, 
injured more than 680 others, and destroyed one – third of
the building.





One of the many injured in the bombing attack.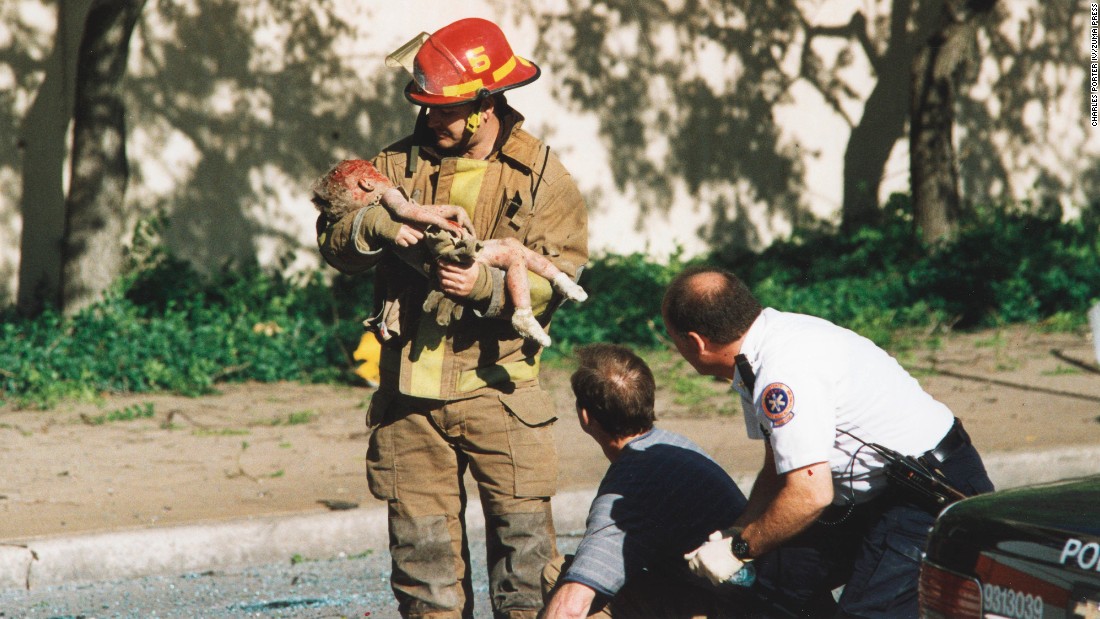 A firefighter holding a dying toddler in his arms.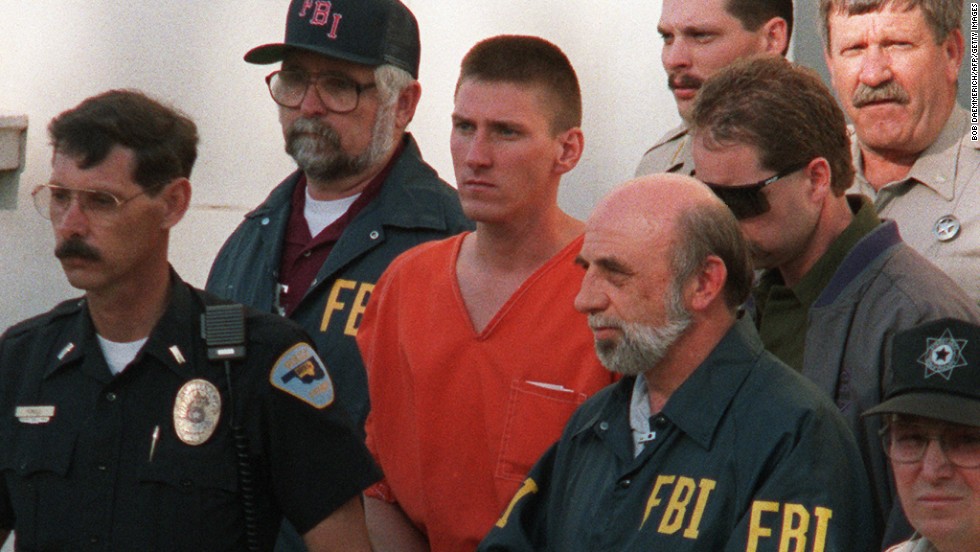 Bombing suspect Timothy McVeigh (center) is escorted from
the courthouse in Perry, Oklahoma.