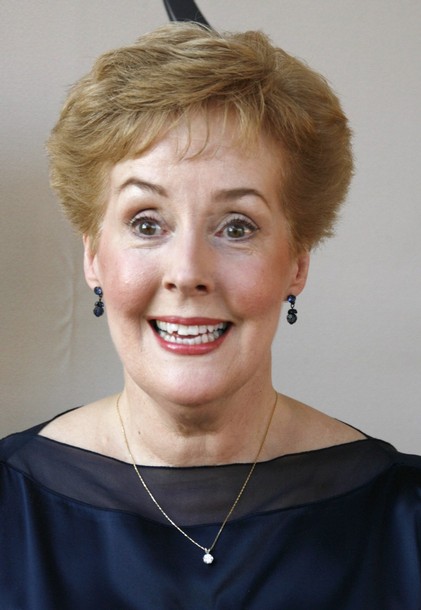 Georgia Bright Engel (July 28, 1948 – April 12, 2019)
LOS ANGELES (AP) – Georgia Engel, who played the charmingly
innocent, small-voiced Georgette on "The Mary Tyler Moore Show"
and amassed a string of other TV and stage credits, has died.
According to her friend and executor,John Quilty, Engel died Friday
in Princeton, New Jersey. The cause of death was unknown because
she was a Christian Scientist and didn't consult doctors due to her
beliefs. 

Cast members of "The Mary Tyler Moore Show." The CBS
sitcom originally aired from September 19, 1970 to March
19, 1977.