Adolf Hitler (fourth from left) at the Volkswagen factory, 1938.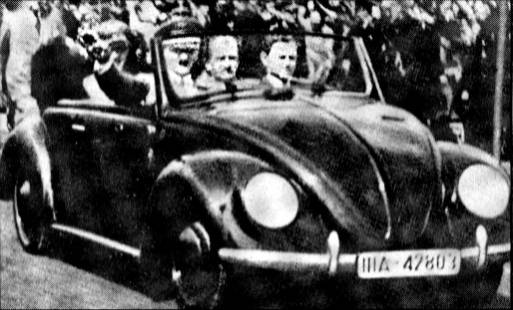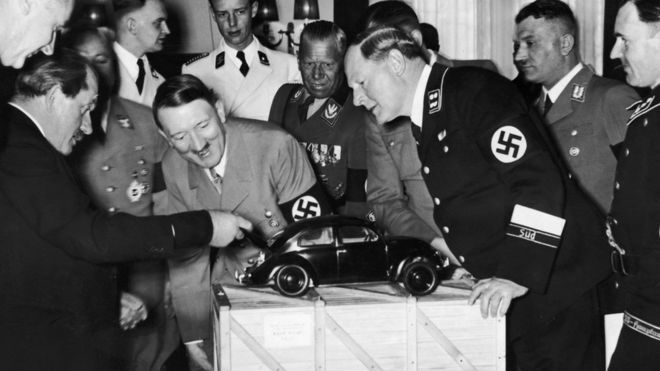 Adolf Hitler (center) looks at a model of the Volkswagen car with the designer (left).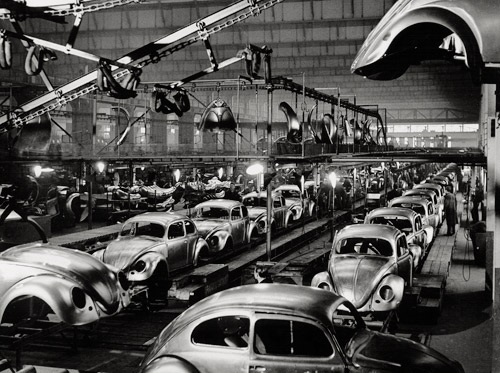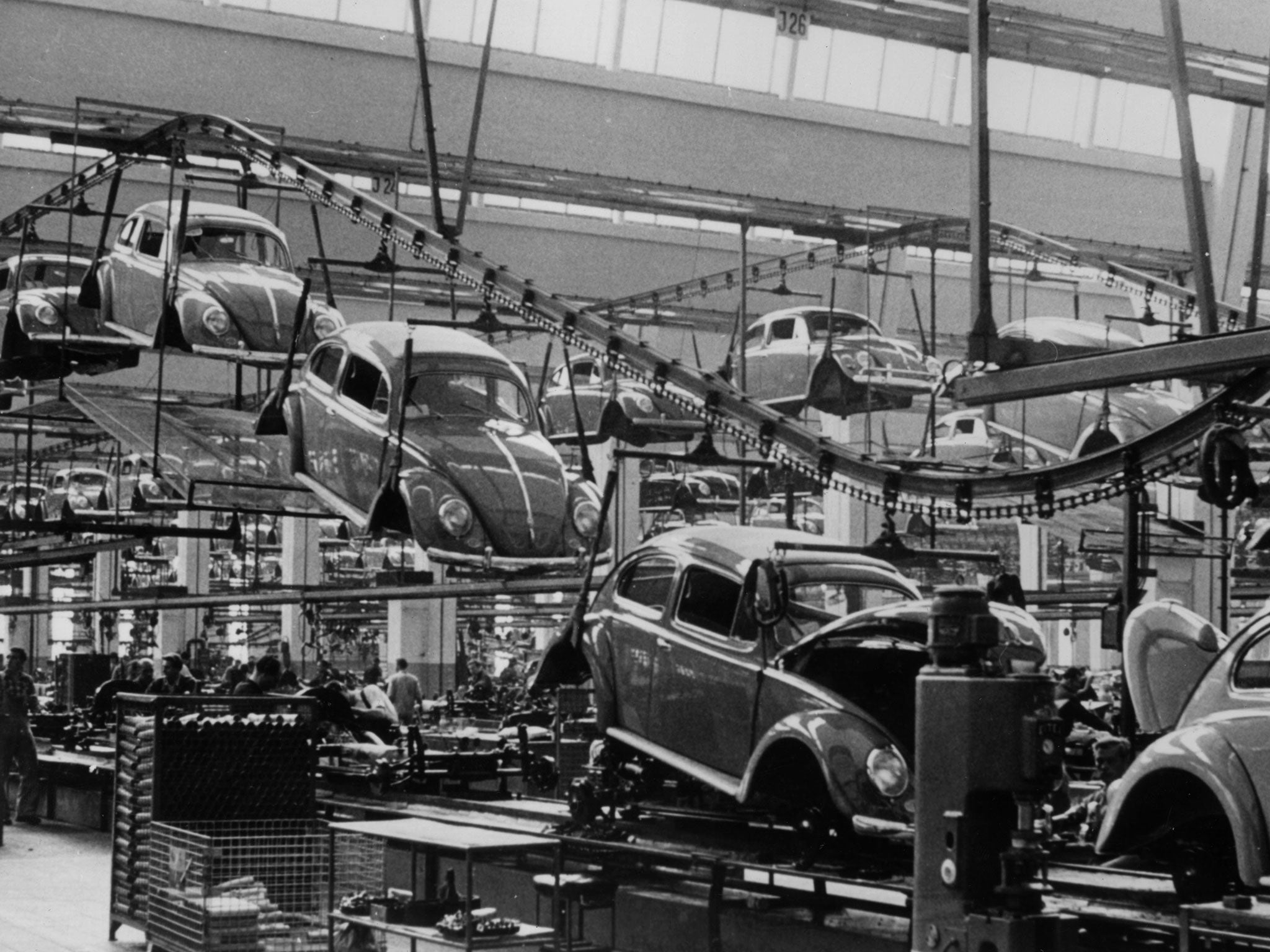 On this day in 1937, the government of Germany–then under the control of
Adolf Hitler of the Nazi Party, formed a new state-owned automobile company,
Volkswagenwerk, or "The People's Car Company."
Originally operated by the German Labor Front,  Volkswagen had its head
office in Wolfsburg, Germany. In addition to his ambitious campaign to build 
a network of autobahns and limited access highways across Germany, Hitler's
pet project was the development and mass production of an affordable yet still speedy vehicle that could sell for less than 1,000 Reich marks (about $140 at
the time). To provide the design for this "people's car," Hitler called in the
Austrian automotive engineer Ferdinand Porsche.  However, soon after the
car was displayed for the first time at the Berlin Motor Show in 1939, World
War II began, and Volkswagen halted production. Volkswagen sales in the
United States were initially slower than in other parts of the world, due to the
car's historic Nazi connections.
In 1959, the advertising agency Doyle Dane Bernbach launched a landmark campaign, dubbing the car the "Beetle." Over the next several years, VW
became the top-selling auto import in the United States. In 1960, the German government sold 60 percent of  Volkswagen's stock to the public. The last
original Beetle rolled off the line in Puebla, Mexico, on July 30, 2003 (below).
(from HISTORY and A+E Networks)