On this day in 1973, Secretariat won the 105th Belmont Stakes by 31 lengths and ran the fastest 1 1/2 miles on dirt at 2:24. The horse
became the first since Citation in 1948 to win America's coveted
Triple Crown–the Kentucky Derby, the Preakness, and the Belmont Stakes.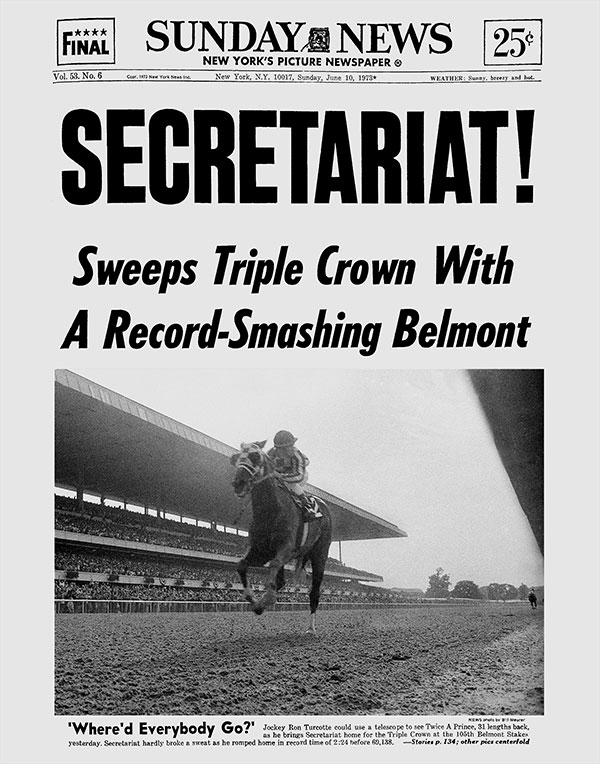 Secretariat Statue located at Belmont Park.