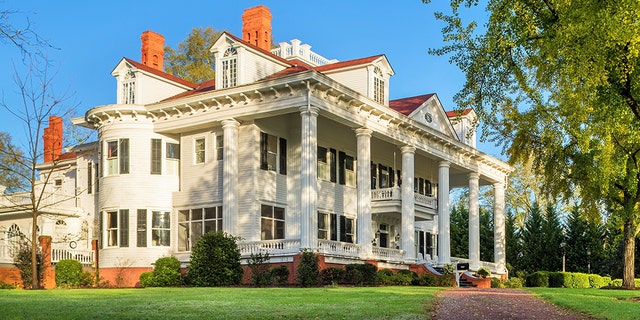 The Georgia Mansion That Inspired "Gone With the Wind"

(Fox News) – "Take a good look my dear. It's an historic moment you can tell
your grandchildren about," Rhett Butler told Scarlett O'Hara in the 1939 flick
"Gone with the Wind," as the "old South" fell.
Interested buyers – and fans of the beloved but controversial film – can take
the same advice in sizing up a gorgeous Georgia mansion with a special connection to the legendary movie, with auction bids opening on July 4 at
$1 million.