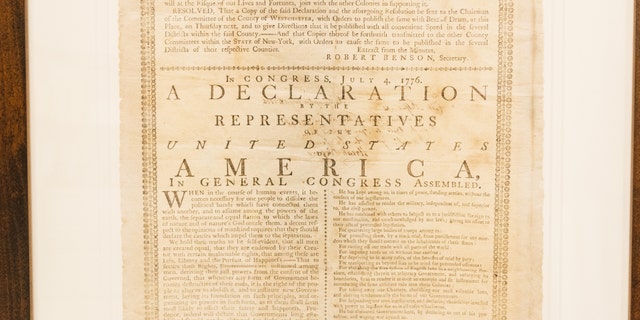 (Fox News) – An extremely rare 1776 printing of the Declaration of
Independence has gone on public display for the first time in over
a century.
The printing is on display at the Museum of the American Revolution
in Philadelphia through the end of 2019. This is also the first time that
the print has been displayed in a museum.
Printed by newspaper publisher and printer John Holt in New York in
1776, the artifact is addressed to Col. David Mulford, a Revolutionary
War colonel who died of smallpox in 1778. The print stayed in the
possession of Mulford's family until 2017, when it was sold to Holly
Metcalf Kinyon, herself a descendant of Declaration signer John
Witherspoon.