Archive for October 12th, 2019
posted by Bob Karm in
ANNIVERSARY
,
Aviation disaster
,
Aviator
,
BIRTHDAY
,
Bomb
,
DEATH
,
Expedition
,
Explorer
,
HISTORY
,
Natural disaster
,
NEWSPAPER
,
Opera
,
Oregon History
,
PORTLAND'S PAST
,
Soviet Union
,
Storm
and have
No Comments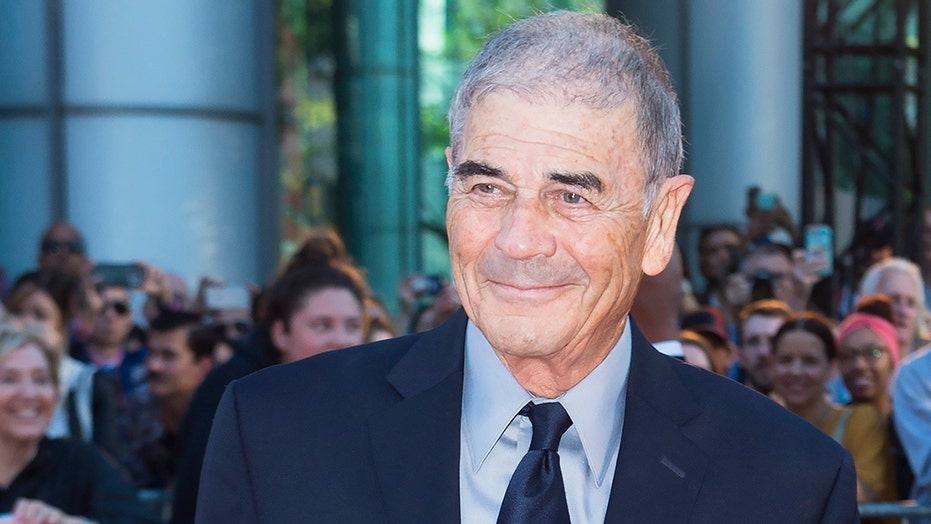 Robert Wallace Forster Jr. (Robert Wallace Foster Jr.)  
(July 13, 1941 – October 11, 2019)
Breaking Bad and Jackie Brown star Robert Forster has died aged
78.
The Oscar-nominated veteran actor died from brain cancer – the
day his new film, the Breaking Bad movie El Camino was released.

Forster was born in Rochester, New York, and began training to
become an actor at the University of Rochester, where he was as
a law student.

He would earn a Bachelor of Arts degree and took starring roles
in the student drama productions.

Forster landed a role on Broadway before appearing Reflections
In A Golden Eye by John Huston, which would spark his long
career.


1968

Robert  Forster and Carla Gugino in the crime drama TV series Karen
Sisco, debuted on October 1, 2003 on ABC and was canceled after
seven  episodes.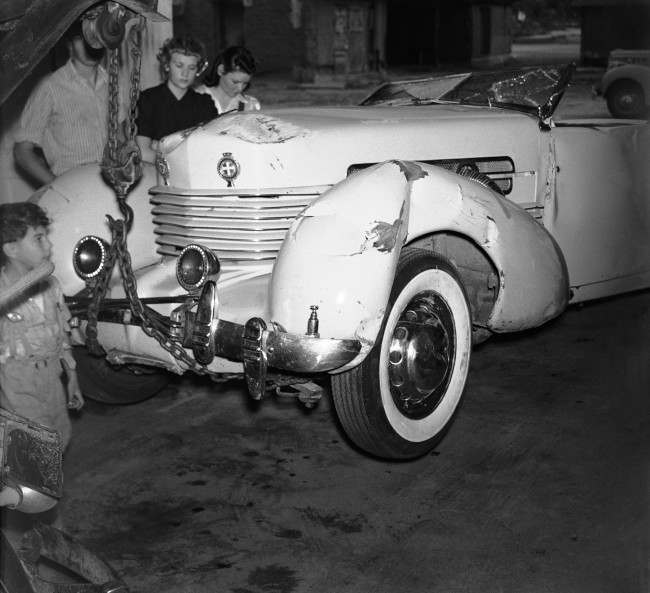 Cowboy-movie star Tom Mix was killed when he lost control of his speeding
Cord Phaeton convertible (above) and rolls into a dry wash (now called the
Tom Mix  Wash) near Florence, Arizona. He was 60 years old. Today, visitors
to the site of the accident can see a 2-foot–tall iron statue of a rudderless
horse (below) and a somewhat awkwardly written plaque that reads: "In
memory of Tom Mix whose spirit left his body on this spot and whose characterization and portrayals in life served to better fix memories of
the Old West in the minds of living men." 

Mix was born in Driftwood, Pennsylvania; deserted the Army in 1902; and
was a drum major in the Oklahoma Territorial Cavalry band when he went
off to Hollywood in 1909. Before there was a Clint Eastwood and before
there was a John Wayne … there was Tom Mix.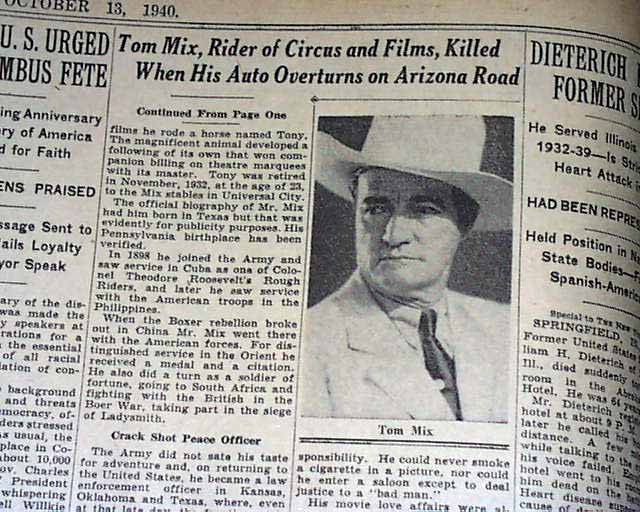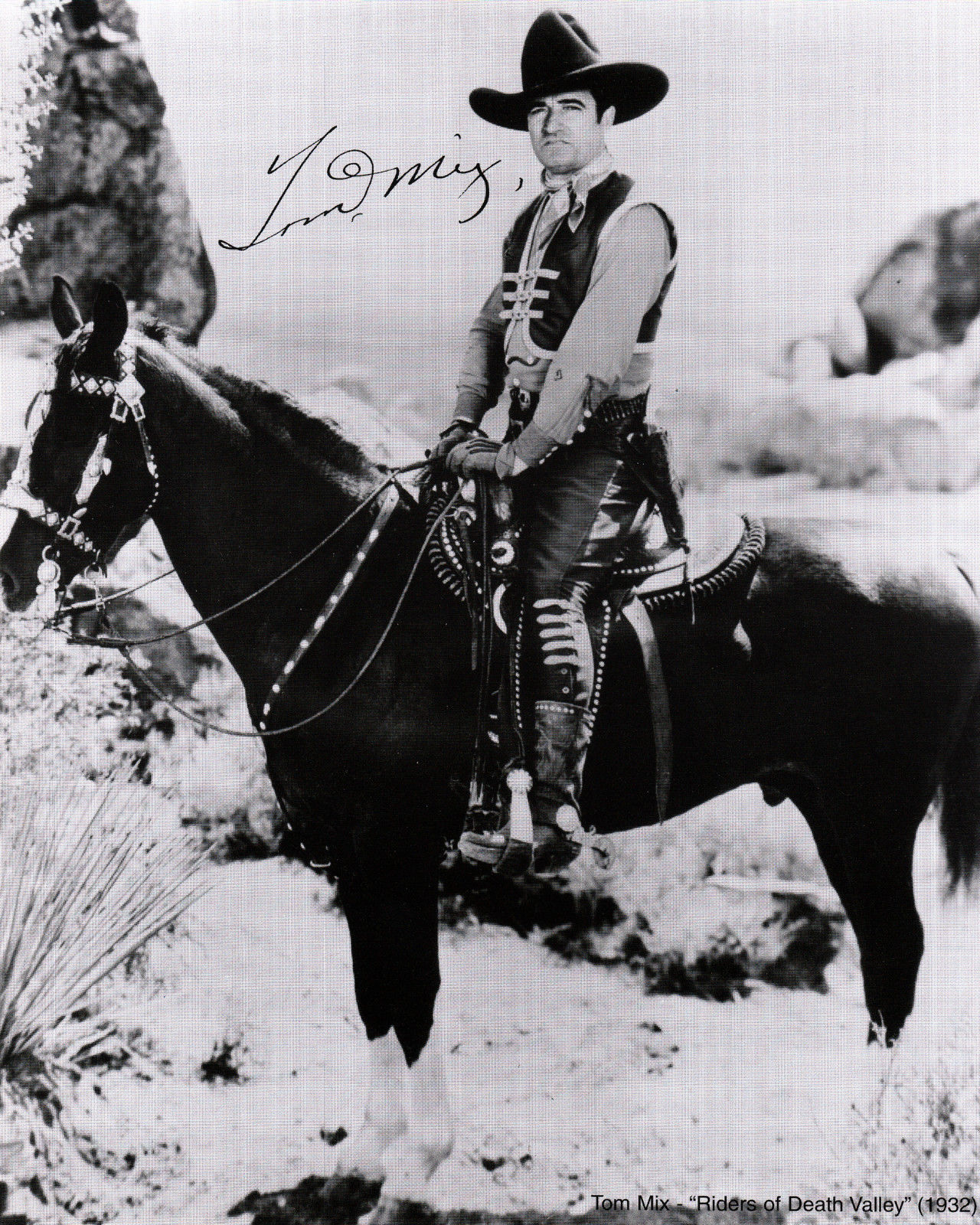 Thomas Edwin Mix (Thomas Hezikiah Mix)
(January 6, 1880 – October 12, 1940)