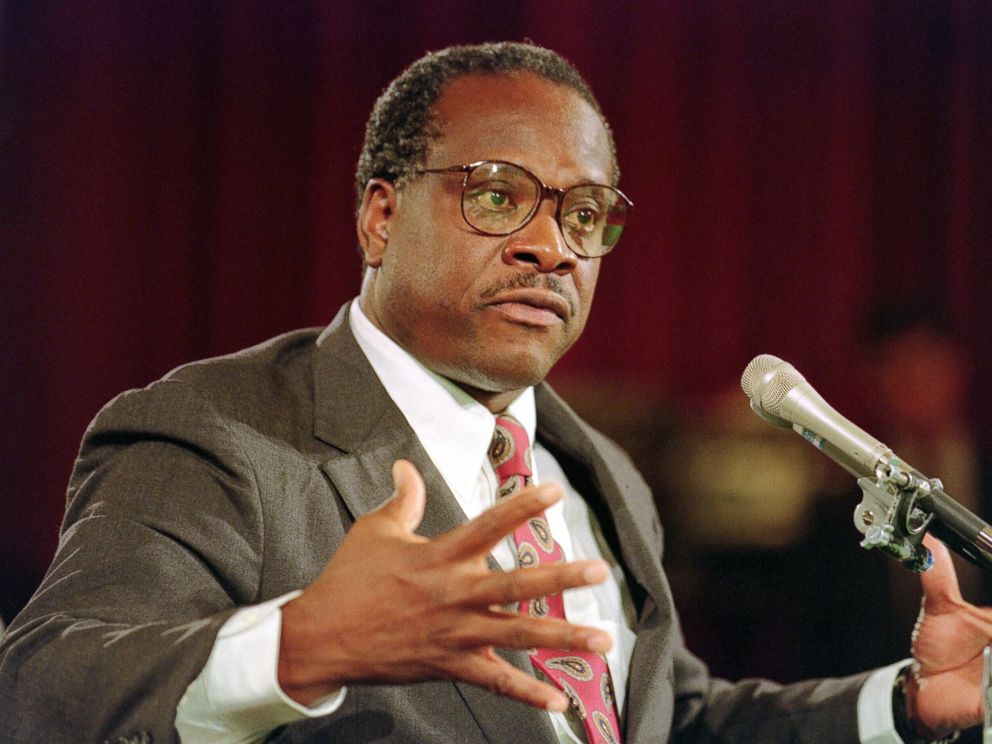 After a bitter confirmation hearing, the U.S. Senate votes 52 to 48 to
confirm Clarence Thomas to the U.S. Supreme Court.
In July 1991, Thurgood Marshall, the first African American to sit on the
Supreme Court, announced his retirement after 34 years. President
George Bush quickly nominated Clarence Thomas, a 43-year-old African
American judge known for his conservative beliefs, to fill the seat. He  
had been chairman of the Equal Employment Opportunity Commission
during the Reagan administration, and in 1990 Bush had appointed him
to the U.S. Court of Appeals. As the confirmation hearings for Thomas'
Supreme Court nomination got underway, he evaded controversy over
his conservative views on issues such as abortion by refusing to state
a clear political position. He seemed headed for an easy confirmation
until Anita Hill, a former aide, stepped forward and accused him of
sexual harassment.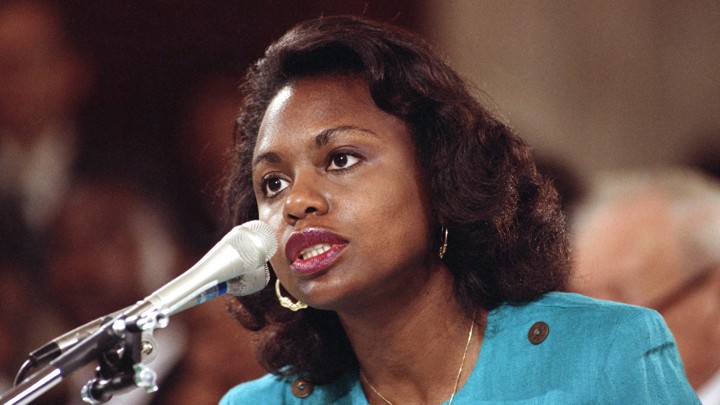 Anita Hill during the confirmation hearings.    
    

Hill is a university professor of social policy, law, and women's
studies at Brandeis University and a faculty member of the
university's Heller School for Social Policy and Management.
    
    

Supreme Court Justice Clarence Thomas turned 71 in June.

Anita Faye Hill became 63 in July.