TIM MAGUIRE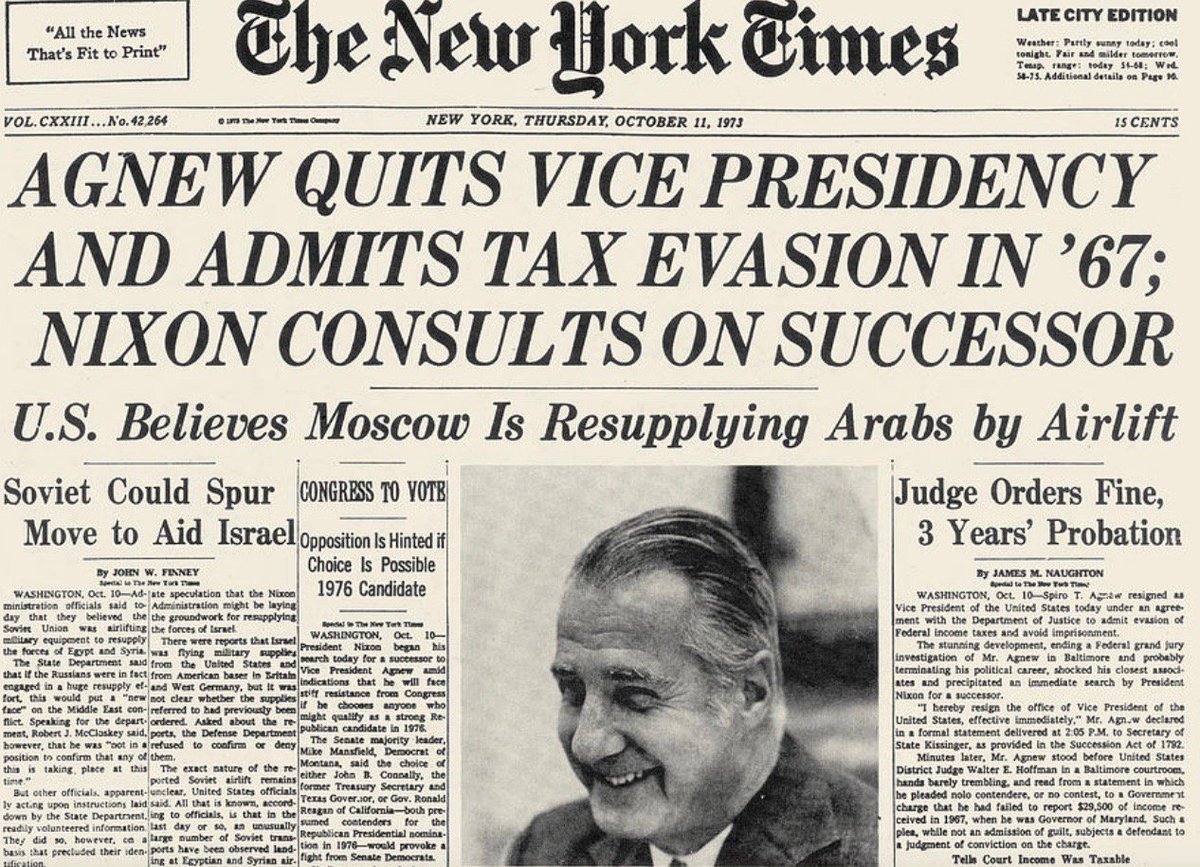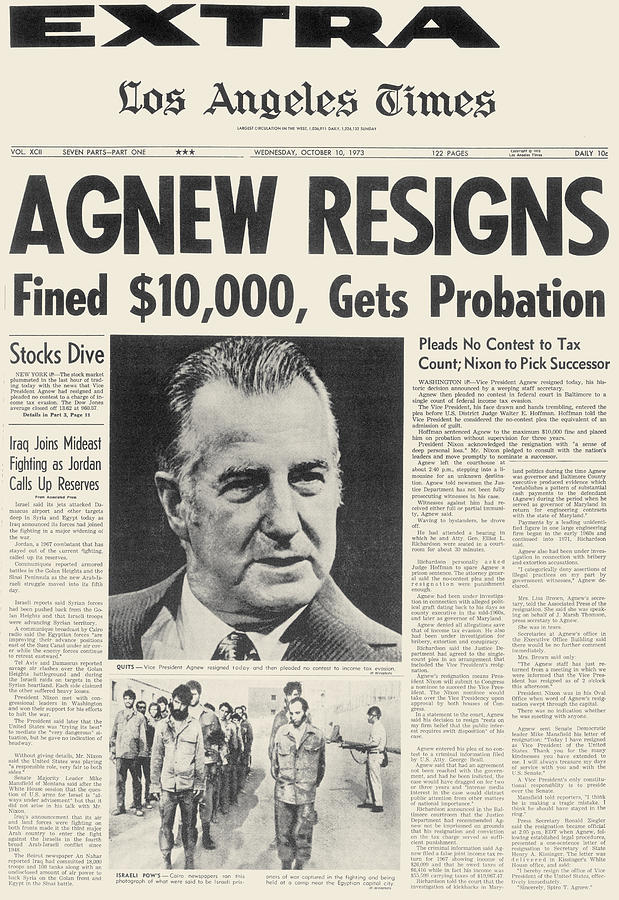 After months of maintaining his innocence, Agnew pleaded no 
contest to a single felony charge of tax evasion and resigned
from office. Nixon replaced him with House Republican leader
Gerald Ford. Agnew spent the remainder of his life quietly,
rarely making public appearances.    
    
    
    
    
   

    
Gerald Ford (center) was sworn in as Vice President. Ford, the longtime
House Minority Leader, was selected as VP by Richard Nixon (far right)
after the resignation of Spiro Agnew.  Ford would become president
eight months later when Nixon himself resigned.