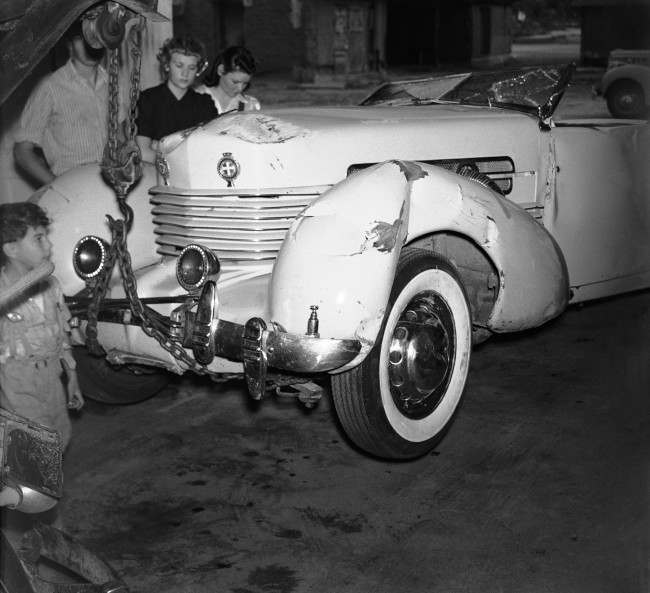 Cowboy-movie star Tom Mix was killed when he lost control of his speeding
Cord Phaeton convertible (above) and rolls into a dry wash (now called the
Tom Mix  Wash) near Florence, Arizona. He was 60 years old. Today, visitors
to the site of the accident can see a 2-foot–tall iron statue of a rudderless
horse (below) and a somewhat awkwardly written plaque that reads: "In
memory of Tom Mix whose spirit left his body on this spot and whose characterization and portrayals in life served to better fix memories of
the Old West in the minds of living men." 

Mix was born in Driftwood, Pennsylvania; deserted the Army in 1902; and
was a drum major in the Oklahoma Territorial Cavalry band when he went
off to Hollywood in 1909. Before there was a Clint Eastwood and before
there was a John Wayne … there was Tom Mix.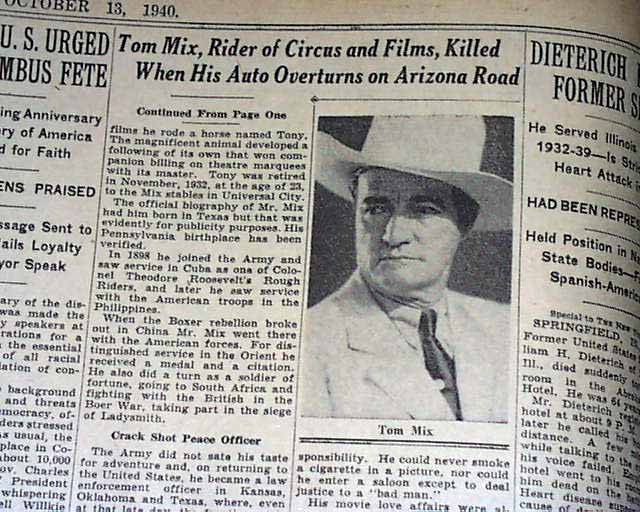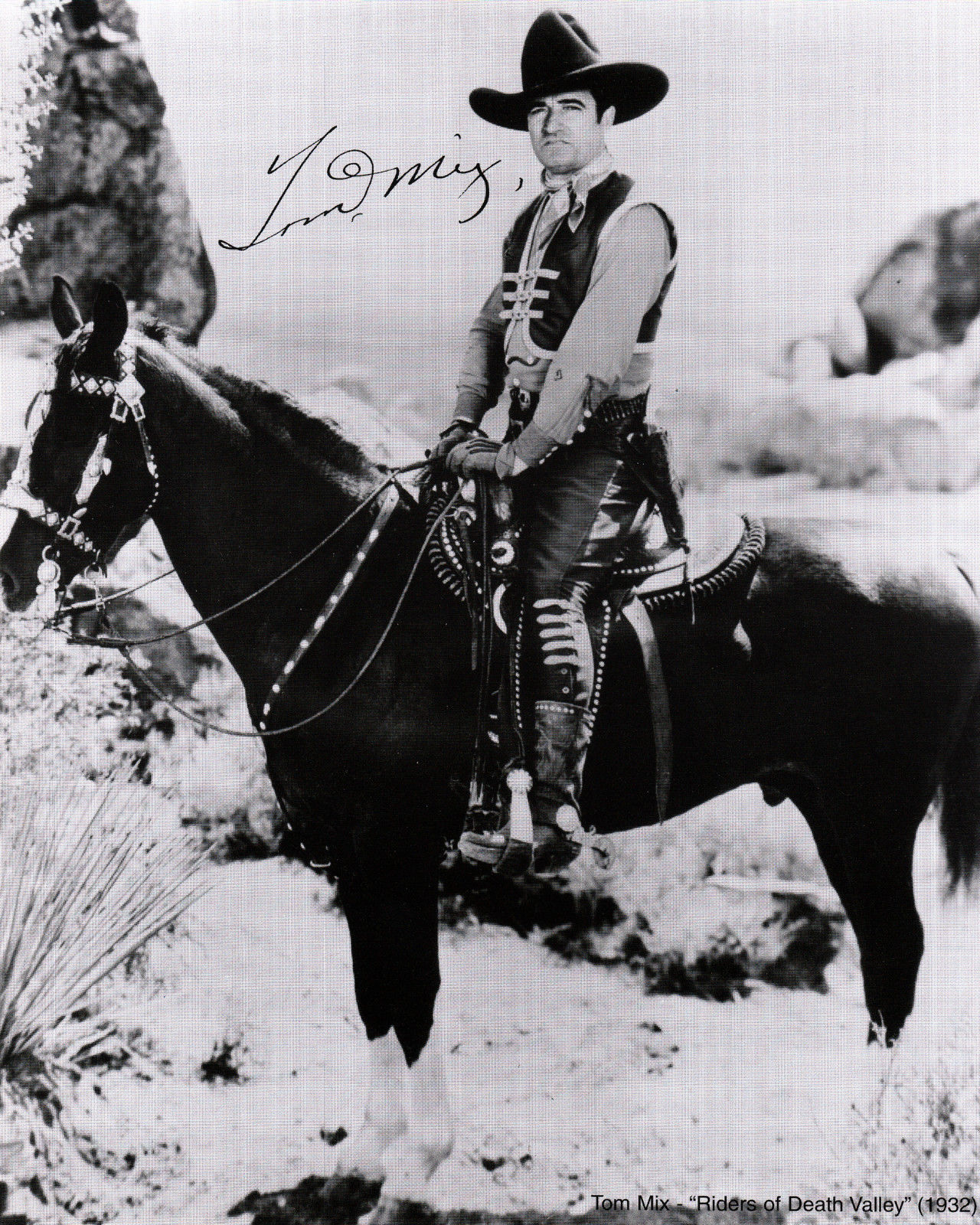 Thomas Edwin Mix (Thomas Hezikiah Mix)
(January 6, 1880 – October 12, 1940)