On this day in 1963, John F. Kennedy, the 35th president of the United States, was buried with full military honors at Arlington National Cemetery, on a slope below Arlington House, where an eternal
flame (below) was lit by his widow to forever mark the grave.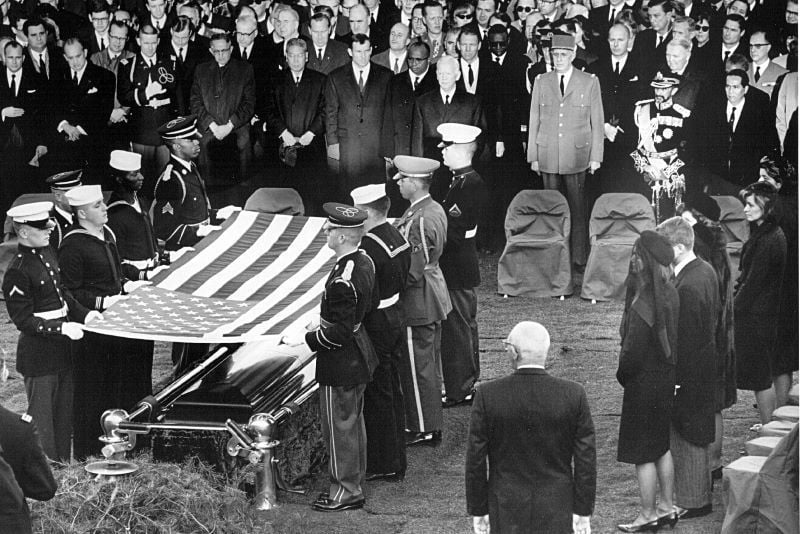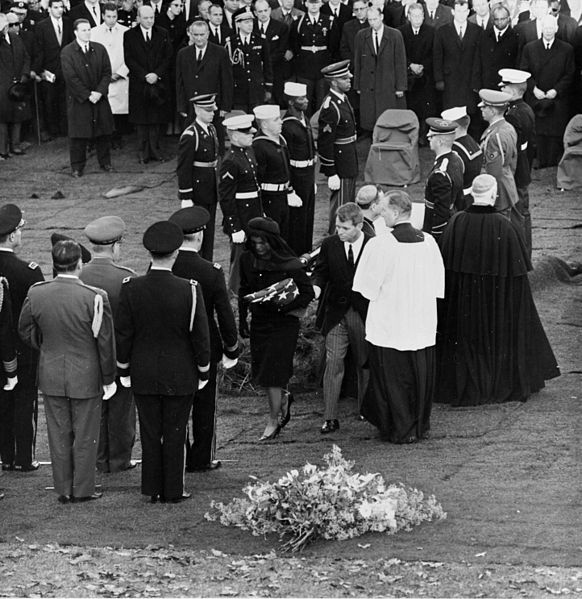 Jacqueline Kennedy and Robert F. Kennedy walk away from the president's casket after lighting the Eternal Flame.


John F. Kennedy Eternal Flame at Arlington National Cemetery
after its 2013 renovation.