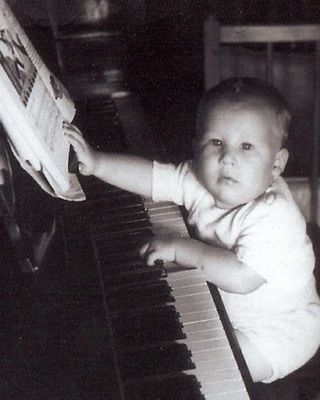 Actor Jeff Bridges starred as Jeff "The Dude" Lebowski in the 1998 cult
classic The Big Lebowski and earned an Academy Award for Best Actor
for his portrayal of Otis "Bad" Blake in the 2009 film Crazy Heart. He also
received Academy Award nominations for his roles in The Contender
(2000) Starman (1984) Thunderbolt and Lightfoot (1974) True Grit (2010) 
Hell or High Water (2016) and The Last Picture Show (1971). He made his
television debut on the Syndicated series Sea Hunt. 

Jeff Bridges with his father Lloyd Bridges in TV Show 'Sea
Hunt' 1958-1960.

1982

1988