On February 12, 1909, the 100th anniversary of Abraham Lincoln's birth, 
a group that included African American leaders such as W.E.B. Du Bois 
and Ida B. Wells-Barnett announced the formation of a new organization 
Called the National Association for the Advancement of Colored People.
it would have a profound effect on the struggle for civil rights and the
course of 20th Century American history. The conference that led to
the NAACP's founding had been called in response to a race riot in
Illinois.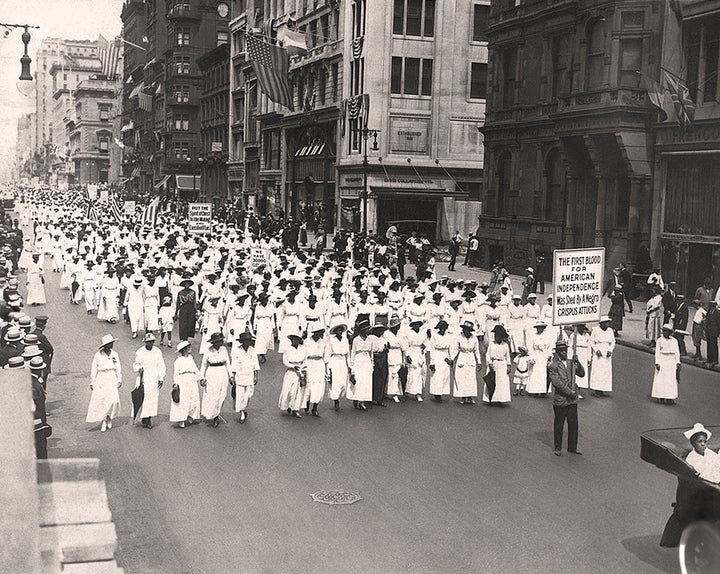 A silent march in New York to protest the police treatment of blacks during riots in East St. Louis in 1917. They marched down Fifth
Avenue on that summer Saturday without saying a word.