Time For Beany is a children's television series, with puppets for characters,
which was broadcast locally in Los Angeles starting on February 28, 1949
and nationally (by kinescope) by the improvised Paramount Television
Network from 1950 to 1955. It was created by animator Bob Clampett,
who later reused its main characters for the animated series Beany and
Cecil. The show won three Primetime Emmy Awards for best children's
show.

Voice artist Stan Freberg was one of the puppeteer's on the show.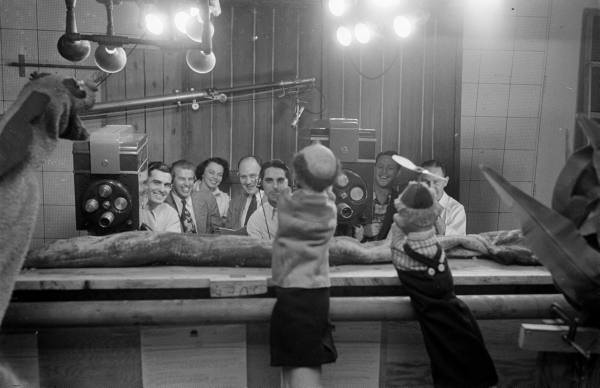 Pictured from left: Daws Butler and Stan Freburg behind the wall.

Stan Freberg (Stanley Friberg) (August 7, 1926 – April 7, 2015)