Walter Mondale, the leading Democratic presidential candidate, announced
that he had chosen Representative Geraldine Ferraro of New York as his
running mate. Ferraro, a daughter of Italian immigrants, had previously
gained recognition as a vocal advocate of women's rights in Congress. She
became the first female vice presidential candidate to represent a major
political party.
Four days after Ferraro was named vice presidential candidate, Governor
Mario Cuomo of New York opened the Democratic National Convention in
San Francisco.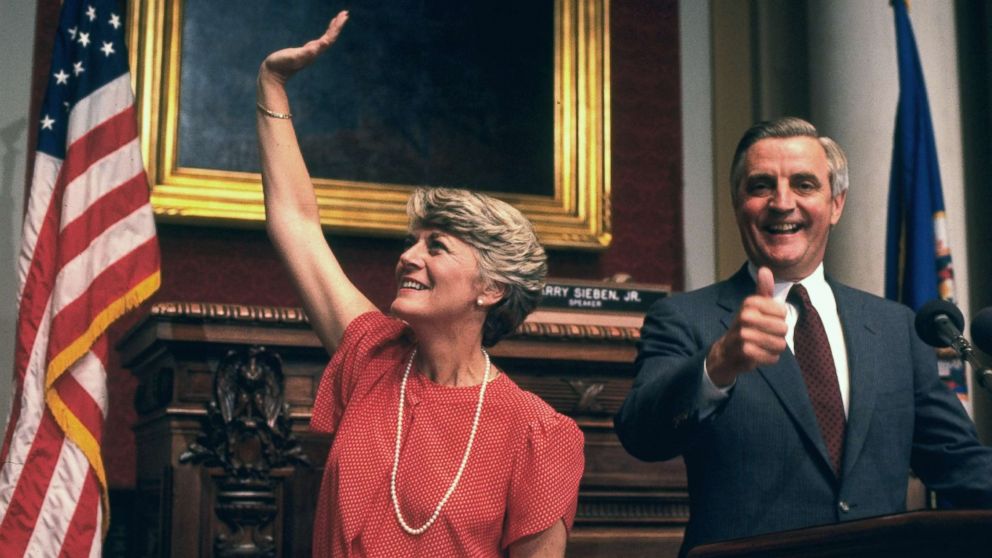 Rep. Geraldine Ferraro and Democratic Presidential Candidate
Walter Mondale.

Geraldine Anne "Gerry" Ferraro (August 26, 1935 – March 26, 2011)