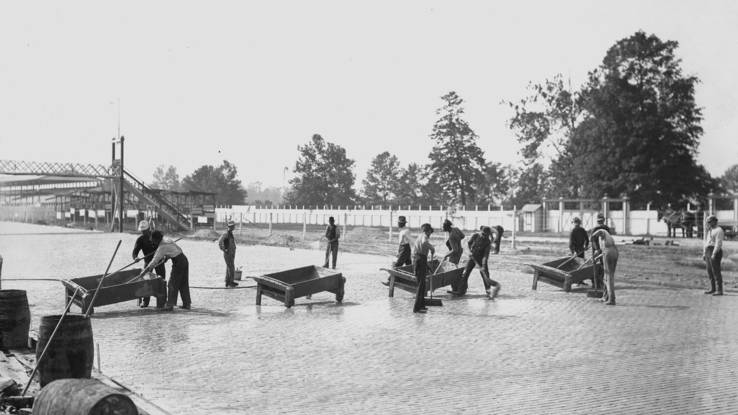 On December 14, 1909, workers placed the last of the 3.2 million
10-pound bricks that pave the Indianapolis Motor Speedway in Speedway, Indiana (a town surrounded by the city of Indianapolis).
Since then, most of that brick has been buried under asphalt, but
one yard remains exposed at the start-finish line (below). Kissing
those bricks after a successful race remains a tradition among Indy
drivers.