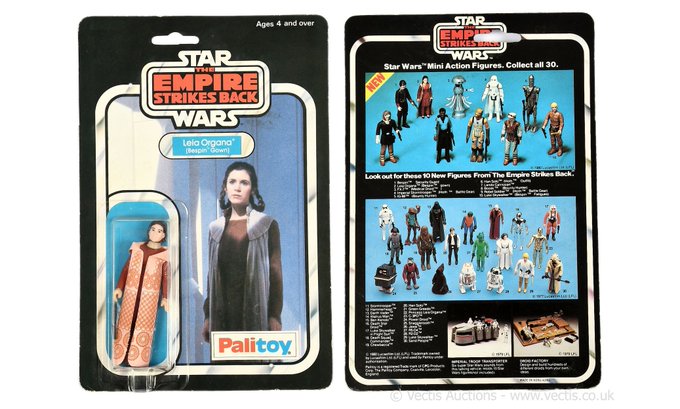 (FoxNews) – A rare "Star Wars" toy from 1980 sold at auction this
week for more than $12,000.
The toy, a figure of Princess Leia Organa, was in its original
packaging, which featured a rare picture card – also known as
a transitional card,.  
Expert Nick Dykes, of Vectis Auctions in Stockton-on-Tees,
U.K.told the news agency that the Princess Leia figure in its
rare packaging, could be one of just a few in existence.

The  figure was part of a collection made by British toy company
Palitoy and released in 1980 to coincide with the release of "The
Empire Strikes Back" film in the "Star Wars" franchise.