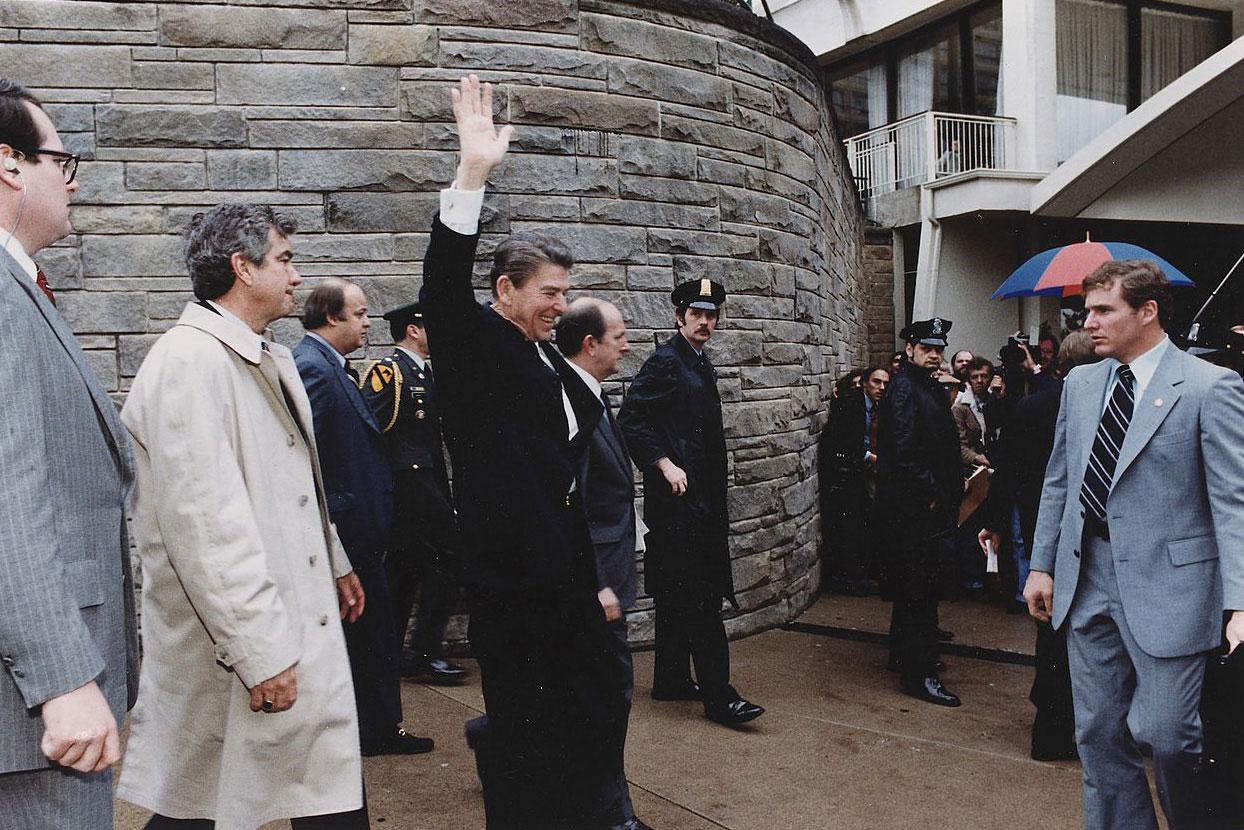 On March 30, 1981, President Ronald Reagan was shot in the
chest outside a Washington, D.C. hotel by a drifter named
John Hinckley Jr.
The president had just finished addressing a labor meeting
at the Washington Hilton Hotel and was walking with his
entourage to his limousine when Hinckley, standing among
a group of reporters, fired six shots at the president, hitting
Reagan and three of his attendants. White House Press
Secretary James Brady was shot in the head and critically
wounded, Secret Service agent Timothy McCarthy was
shot in the side, and District of Columbia policeman 
Thomas Delahanty was shot in the neck.
After firing the shots, Hinckley was overpowered and pinned
against a wall, and President Reagan, apparently unaware
that he'd been shot, was shoved into his limousine by a
Secret Service agent and rushed to the hospital.

The president was shot in the left lung, and the .22 caliber
bullet just missed his heart.