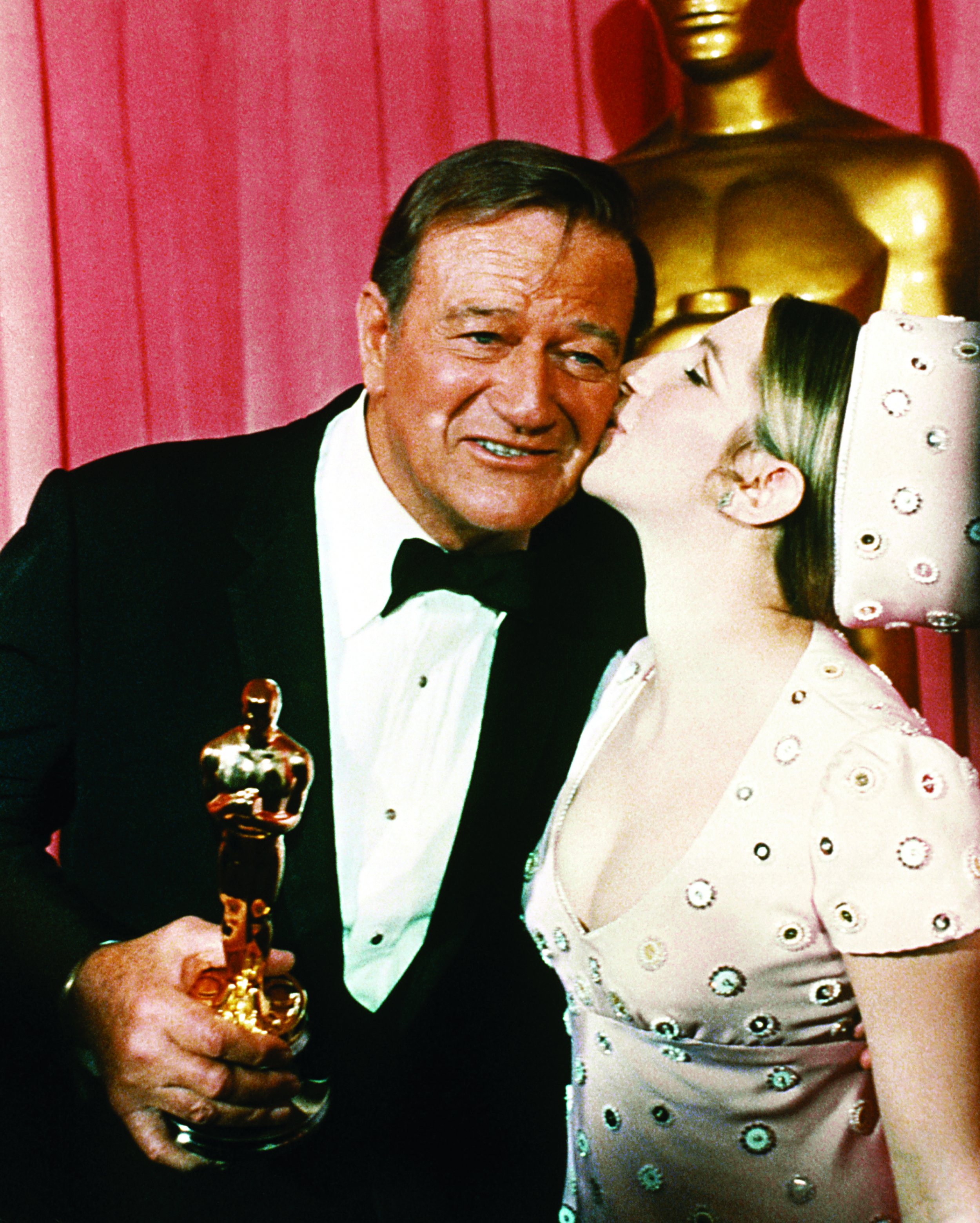 Barbra Streisand plants a kiss Duke's cheek after presenting
him with his career's only Academy Award.
On April 7, 1970, the legendary actor John Wayne wins his first—
and only—acting Academy Award, for his star turn in the director
Henry Hathaway's Western True Grit.
Wayne appeared in some 150 movies over the course of his long
and storied career.

John Wayne (Marion Robert Morrison)
(May 26, 1907 – June 11, 1979)