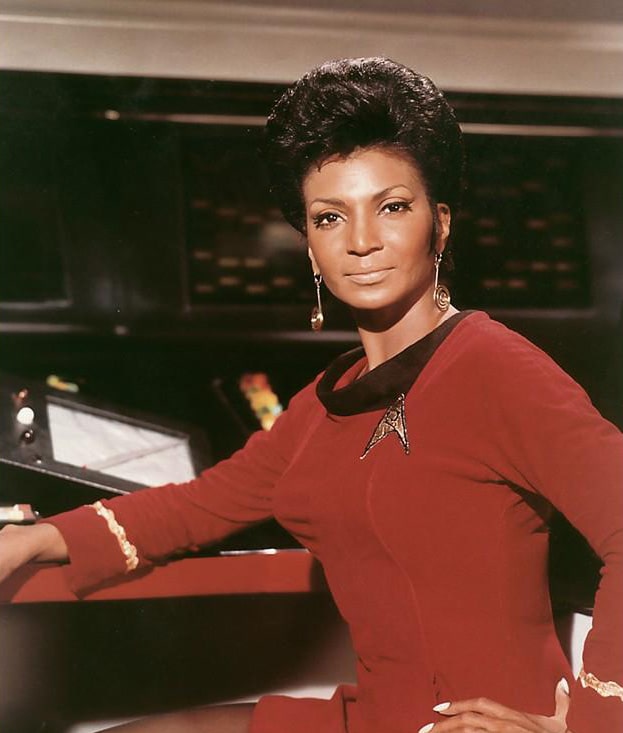 Nichelle Nichols (Grace Dell Nichols)
(December 28, 1932 – July 30, 2022)
Actress, singer and dancer Nichelle Nichols is best
known for her portrayal of Nyota Uhura in Star Trek:
The Original Series, and its film sequels. Nichols'
portrayal was ground-breaking for African American
actresses on American television. From 1977 until
2015, Nichols volunteered her time to promote
NASA's programs, and to recruit diverse astronauts,
including women and ethnic minorities. Nichols died
of natural causes.