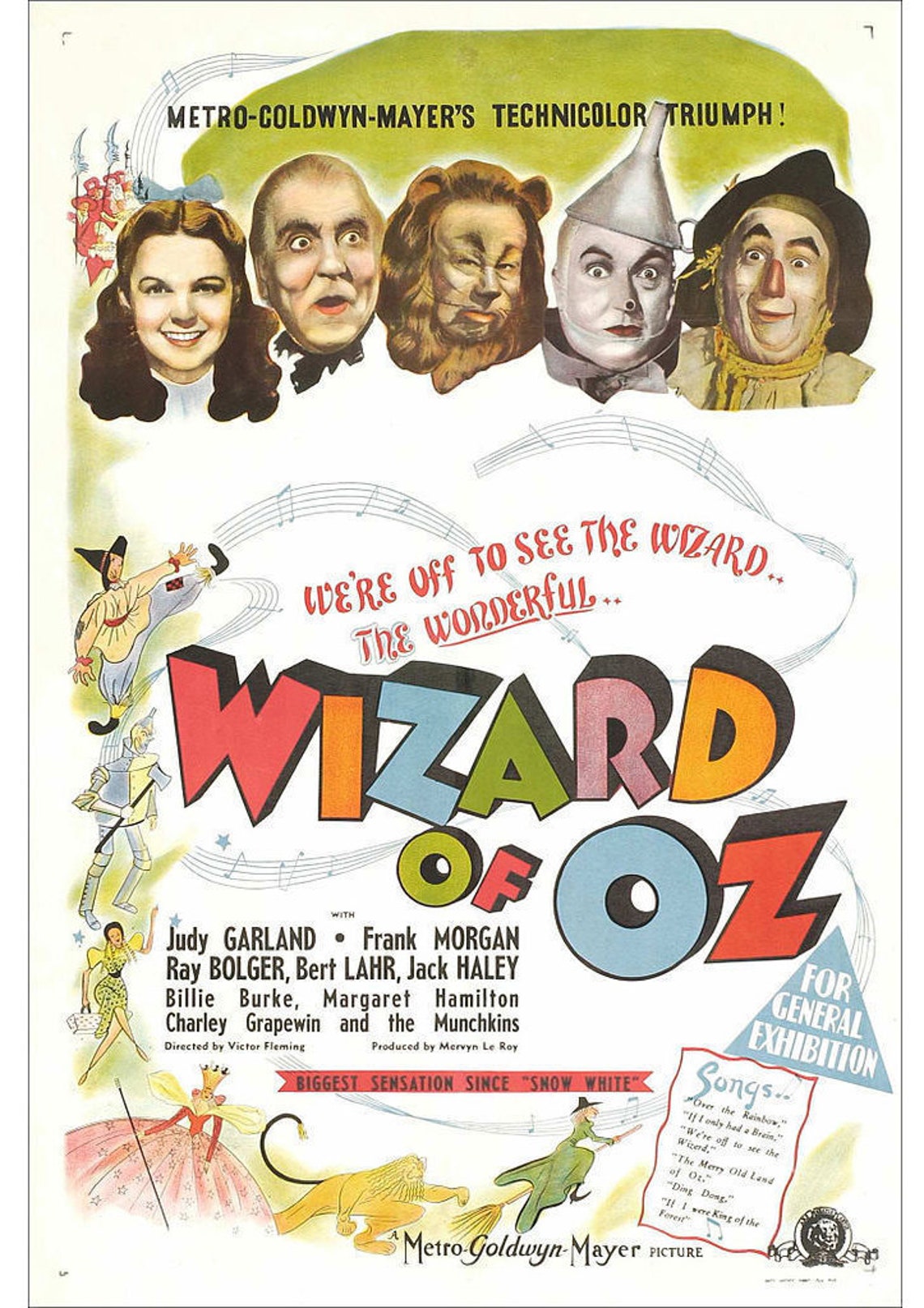 On August 25, 1939, The Wizard of Oz, which will become one of
the best-loved movies in history, opened in theaters around the
United States.
Based on the 1900 children's novel The Wonderful Wizard of Oz,
by L. Frank Baum (1856-1919), the film starred Judy Garland as
the young Kansas farm girl Dorothy, who, after being knocked unconscious in a tornado, dreams about following a yellow brick
road, alongside her dog Toto, to the Emerald City to meet the
Wizard of Oz. Along the way, Dorothy encounters a cast of
characters, including the Scarecrow, the Tin Man, the Cowardly
Lion and the Wicked Witch of the West.