Lee Petty, driver of the No. 42 Oldsmobile, poses in front
of his car after winning the first 1959 Daytona 500 race at
the Daytona International Speedway on Feb. 25, 1959.
Petty was not awarded the trophy until three days later
*below) after officials thought Johnny Beauchamp was
the winner.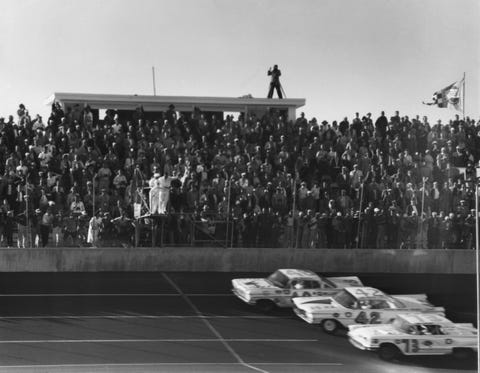 Sunday afternoon's Daytona 500 will be the 65th running of
what NASCAR self-proclaims as "The Great American Race."