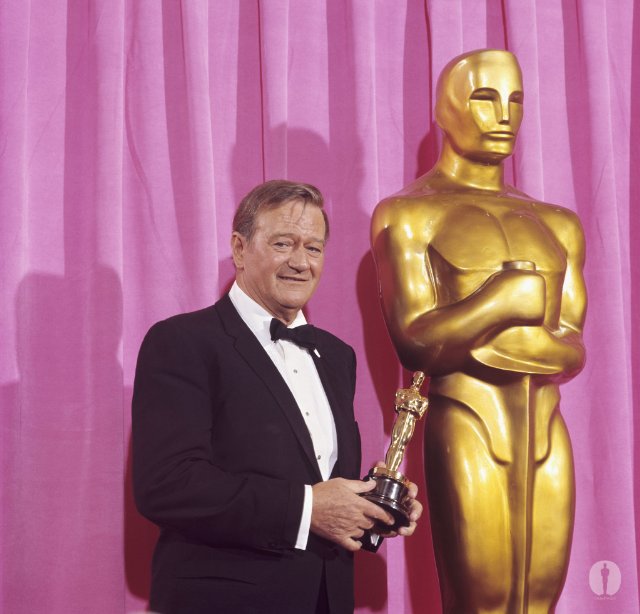 John Wayne (Marion Robert Morrison)
(May 26, 1907 – June 11, 1979)
On April 7, 1970, the legendary actor John Wayne won his first
—and only—acting Academy Award, for his star turn in the
director Henry Hathaway's Western True Grit.
Wayne appeared in some 150 movies over the course of his long
and storied career. He established his tough, rugged, uniquely
American screen persona most vividly in the many acclaimed
films he made for the directors John Ford and Howard Hawks
from the late 1940s into the early 1960s. He earned his first
Oscar nomination, in the Best Actor category, for Sands of Iwo
Jima (1949). The Alamo (1960), which Wayne produced, directed
and  starred in, earned a Best Picture nomination.

1969