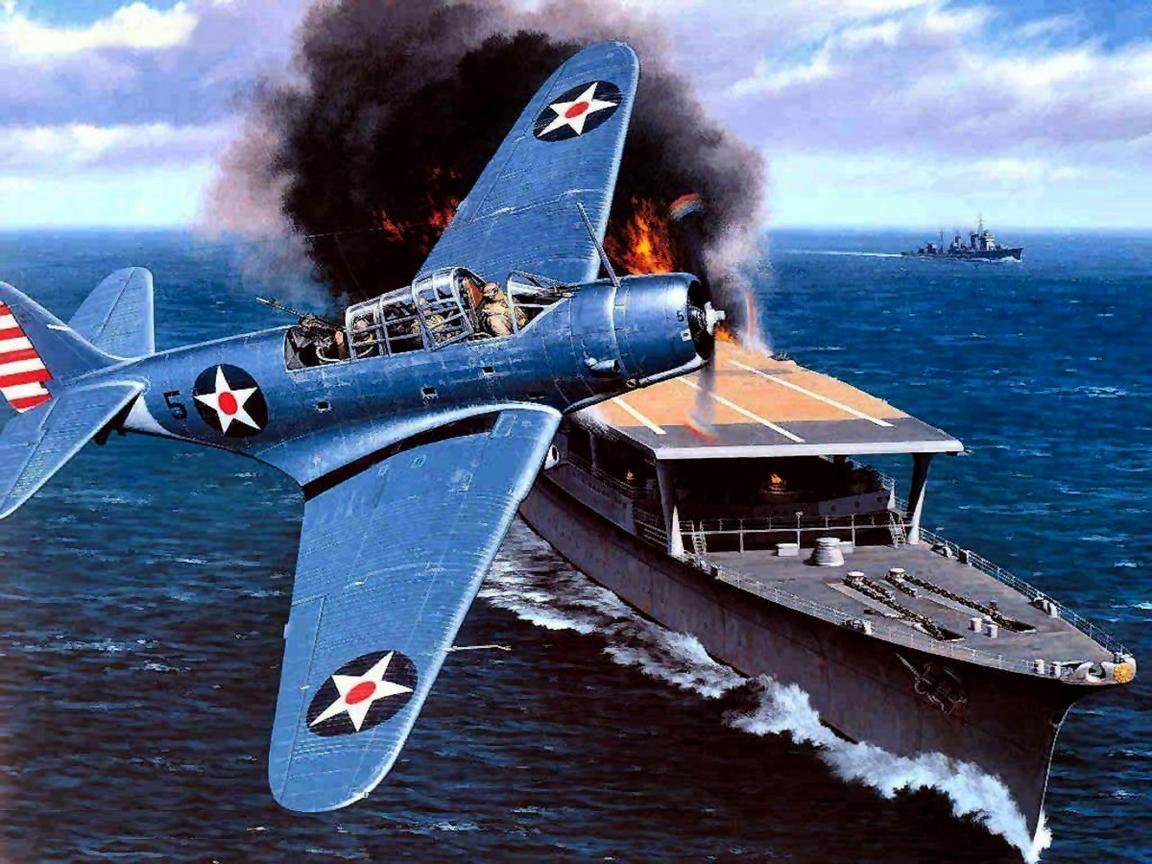 On May 3, 1942, during World War II, the first modern naval
engagement in history, the Battle of the Coral Sea, began. A
Japanese invasion force succeeds in occupying Tulagi of
the Solomon Islands in an expansion of Japan's defensive
perimeter.
The United States, having broken Japan's secret war code
and forewarned of an impending invasion of Tulagi and Port
Moresby, attempted to intercept the Japanese armada. Four
days of battles between Japanese and American aircraft
carriers resulted in 70 Japanese and 66 American warplanes
destroyed.

USS Lexington on fire and sinking.