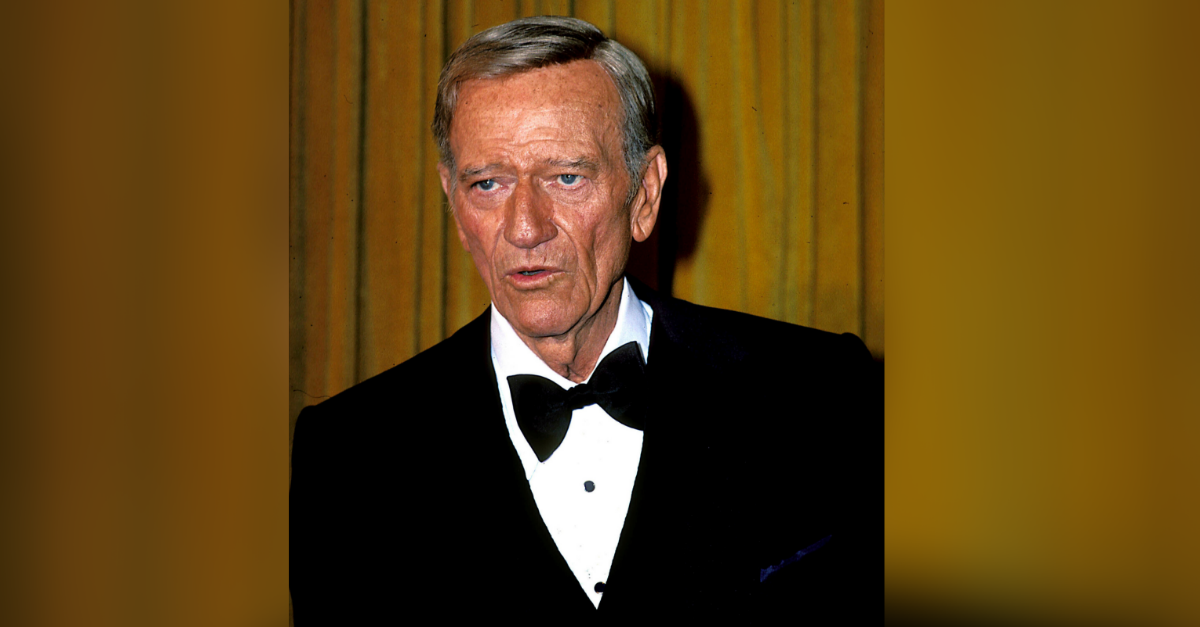 John Wayne (May 26, 1907 – June 11, 1979)
Born Marion Robert Morrison, Wayne's family moved to
Glendale, California, when he was six years old. As a teen,
he rose at four in the morning to deliver newspapers, and
after school he played football and made deliveries for local
stores. When he graduated from high school, he hoped to
attend the U.S. Naval Academy. However, after the school
rejected him, he accepted a full scholarship to play football
at the University of Southern California in Los Angeles.
In the summer of 1926, Wayne's football coach found him a
job as an assistant prop man on the set of a movie directed
by John Ford. Ford started to use Wayne as an extra, and he
eventually began to trust him with some larger roles. In 1930,
Ford recommended Wayne for Fox's epic Western The Big
Trail. Wayne won the part, but the movie did poorly, and Fox
let his contract lapse.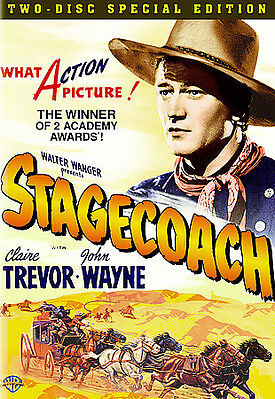 1939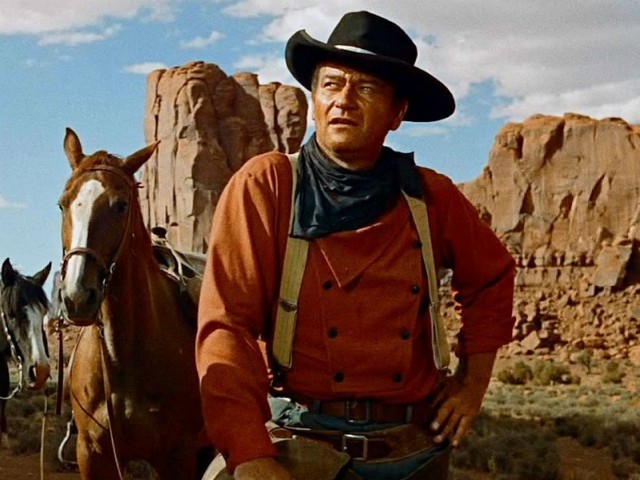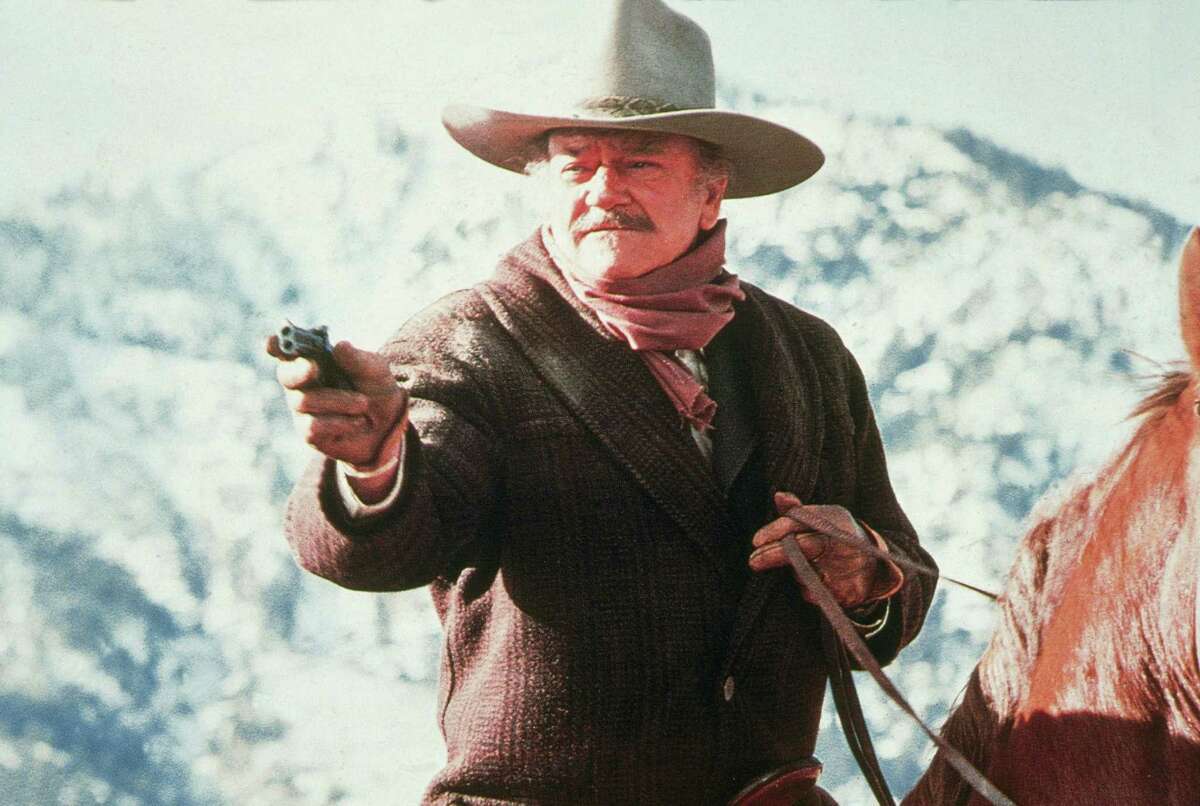 John Wayne in a scene from his last movie, "The
Shootist," 1976.