Mount Vesuvius erupted killing approximately 20,000 people on this
day in 79 AD. The cities of Pompeii, Stabiae and Herculaneum were buried in volcanic ash.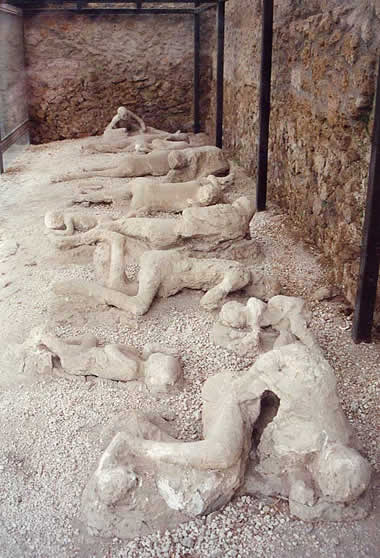 The above Photos of Plaster casts were made from actual victims trapped in the lava flows of the  ancient Roman city of Pompeii, Italy.      
.

Florida City: Gary Davis cradles his chihuahua Boo Boo in front of
his mobile home in the Goldcoaster Mobile Home Park the morning
after Hurricane Andrew.

Washington, DC, was invaded by British forces that set fire to the
White House and Capitol on this day in 1814.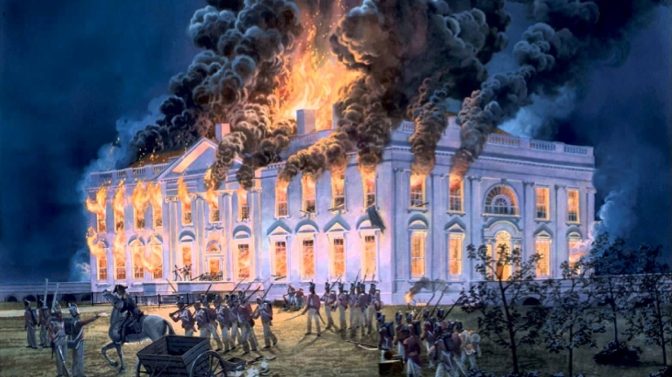 The United States Capitol depicted after the 1812 burning of WA. D.C.

An artists depiction of the White House ruins after the conflagration
of August 24, 1814.
The planet Pluto was reclassified as a "dwarf planet" by the
International Astronomical Union on this day in 2006. Pluto's
status was changed due to the IAU's new rules for an object
qualifying as a planet. Pluto met two of the three rules because
it orbits the sun and is large enough to assume a nearly round
shape. However, since Pluto has an oblong orbit and overlaps
the orbit of Neptune it disqualified Pluto as a planet.

On this day in 1932, Amelia Earhart became the first woman to fly
across the U.S. non-stop. The trip from Los Angeles, CA to Newark,
NJ, took about 19 hours.

It was on this day in 1989.

Peter Edward Rose Sr. turned 77 in April.