It was on this day in 1996.

Wreckage from the front portion of the TWA Flight 800 Boeing 747 on display in its reconstructed state in 1997.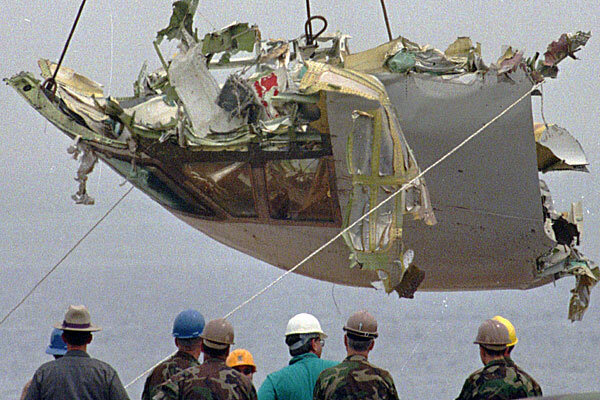 The cockpit of TWA Flight 800 is lowered at the U.S. Coast Guard
station at Shinnecock Inlet in Hampton Bays, N.Y.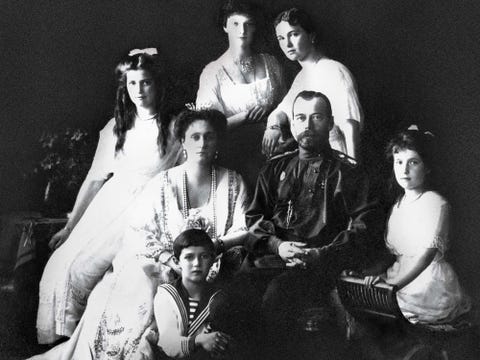 The Russian Imperial Romanov family (Tsar Nicholas II, his
wife Tsarina Alexandra and their five children Olga, Tatiana,
Maria, Anastasia, and Alexei) and all those who chose to
accompany them into imprisonment were shot, bayoneted
and clubbed to death in Yekaterinburg on this day in 1918
by several Bolshevik troops under the orders of the Ural
Regional Soviet and according to instructions by Lenin.

A drawing of the execution of Tsar Nicholas II and his family.

The room in the Ipatiev House, Yekaterinburg, where the Russian
royal family was brutally murdered.

Disneyland opened in Anaheim, CA. on this day in 1955.
Disneyland theme park is now divided into 8 extravagantly themed
lands: Main Street, U.S.A., Tomorrowland, Fantasyland, Mickey's
Toontown, Frontierland, Critter Country, New Orleans Square and
Adventureland.


Walter Elias Disney (December 5, 1901 – December 15, 1966)

Nicaraguan President Anastasio Somoza resigned and fled to
Miami, Florida in exile on this day in 1979.

Somoza talks to the press after fleeing to safety in Miami.

An Apollo spaceship (left) docked with a Soyuz spacecraft in orbit
on this day in 1975. It was the first link up between the U.S. and
Soviet Union.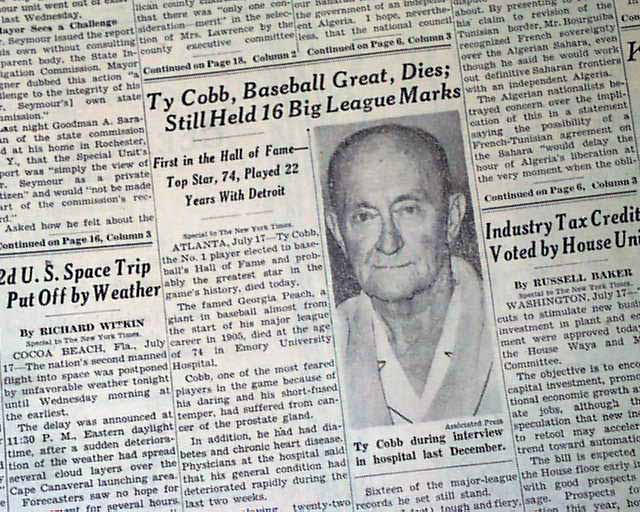 It was on this day in 1961.

Coltrane's first recordings were made when he was
a sailor.

John William Coltrane  (September 23, 1926 – July 17, 1967)
John Coltrane was an American jazz saxophonist and composer, also
known as "Trane". Working in the bebop and hard bop idioms early in
his career,Coltrane helped pioneer the use of modes and was later at
the forefront of free jazz. He died of liver cancer at a Hospital in New
York on July 17, 1967, at the age of 40.