CAMILLE BOHANNON

On this day in 1940, the evacuation of Allied troops from Dunkirk,
France, began during World War II.


On this day in 1868, President Andrew Johnson was acquitted, by
one vote, of all charges in his impeachment trial.


Andrew Johnson
(December 29, 1808 – July 31, 1875)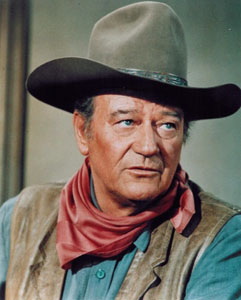 John Wayne (Marion Robert Morrison)
(May 26, 1907 – June 11, 1979)
Nicknamed "The Duke," John Wayne played a hero in action
films and westerns and received an Academy Award for Best
Actor for his starring role in True Grit in 1969. His voice, and
acting style made him a major box office draw for thirty years.

Michael Jackson and Lisa Marie Presley were married in the
Dominican Republic on this day in 1994. They were divorced
in January of 1996.

Hank Williams Jr. (Randall Hank Williams) is 69 today.  
Country superstar Hank Williams Jr. is known for the hit "All
My Rowdy Friends Are Coming Over Tonight," which served
as the opening theme for Monday Night Football from 1989
to 2011. He's the son of country legend Hank Williams. He
followed in the footsteps of his late father at a young age
and started singing when he was eight years old.