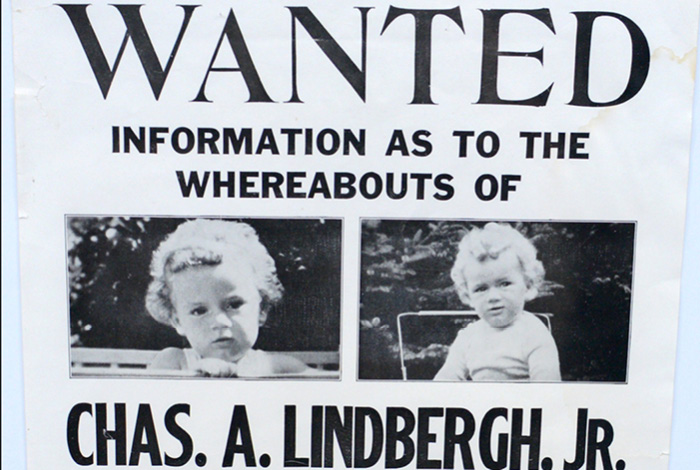 On March 1, 1932, in a crime that captured the attention of the
entire nation, Charles Lindbergh, Jr., the 20-month-old son of
aviation hero Charles Lindbergh, was kidnapped from the
family's  new mansion in Hopewell, New Jersey. Lindbergh,
who became an international celebrity when he flew the first
solo flight across the Atlantic Ocean in 1927, and his wife
Anne discovered a ransom note demanding $50,000 in their
son's empty room.
The Lindberghs were inundated by offers of assistance and
false clues. Even Al Capone offered his help from prison. For
three days, investigators found nothing and there was no
further word from the kidnappers. Then, a new letter showed
up, this time demanding $70,000.

Soon after an exhaustive search, the baby's lifeless body was
discovered near the Lindbergh mansion. He had been killed
the night of the kidnapping and was found less than a mile
from home. The Lindberghs ended up donating the mansion
to charity and moved away.

The kidnapper used a ladder (above) to climb up to the open second-floor window and left muddy footprints in the room.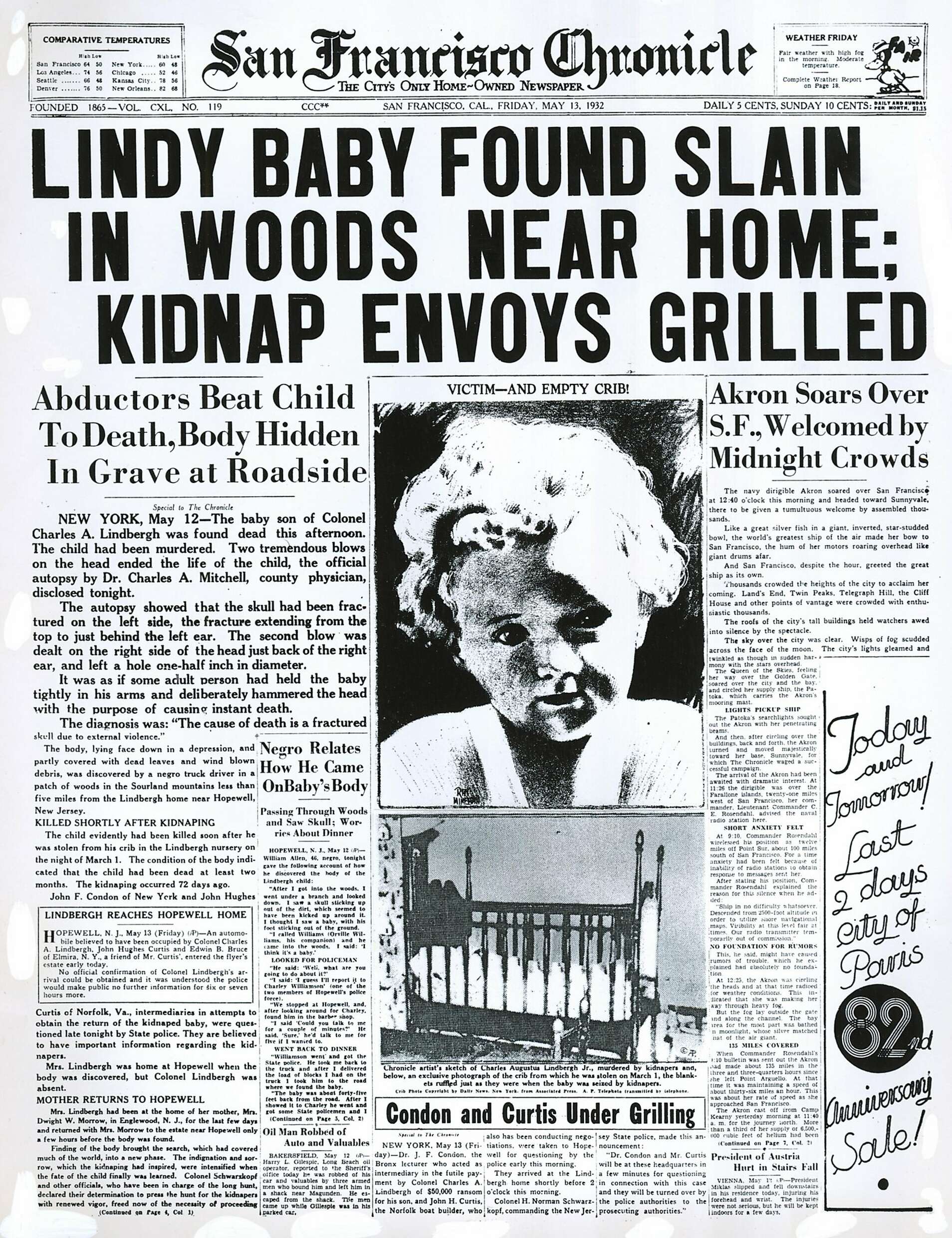 Charles and Anne Lindbergh.