It was on this day in 1971.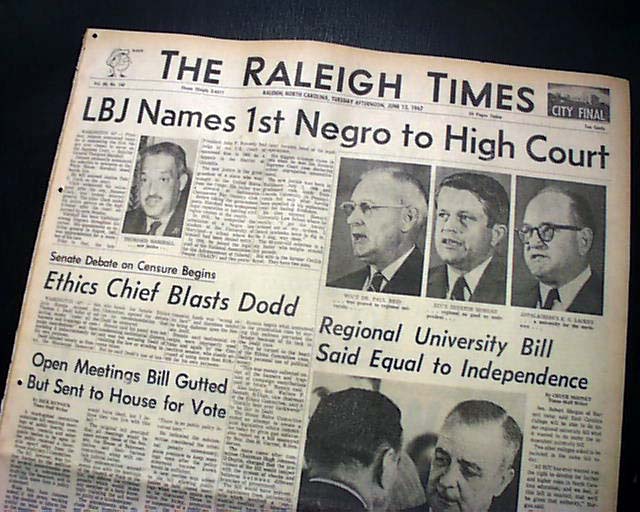 President Johnson and Thurgood Marshall

On this day in 1966, the U.S. Supreme Court hands down its decision in
Miranda v. Arizona, establishing the principle that all criminal suspects
must be advised of their specific legal rights when they are placed under
arrest. It's now considered standard police procedure. 
 

China's Boxer Rebellion against foreigners and Chinese Christians erupted
into violence on this day in 1900.    

The unmanned NASA space probe Pioneer 10  was launched in March of 
1972. The first up-close images of the planet Jupiter were provided by the 
probe.

Benjamin David "Benny" Goodman