First Portland Rose Festival parade, SW 6th and Oak, 1907.

The idea for Portland, Oregon's Rose Festival was presented to the public
in a speech by Mayor Harry Lane (below) at the end of the Lewis and Clark
Centennial Exposition in 1905. The first festival occurred in 1907.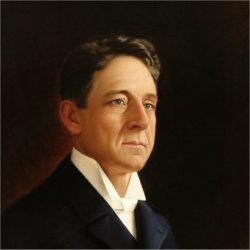 Harry Lane (1855-1917) The 35th Mayor
of Portland, Oregon (1905 – 1909)

Portland Heights float.