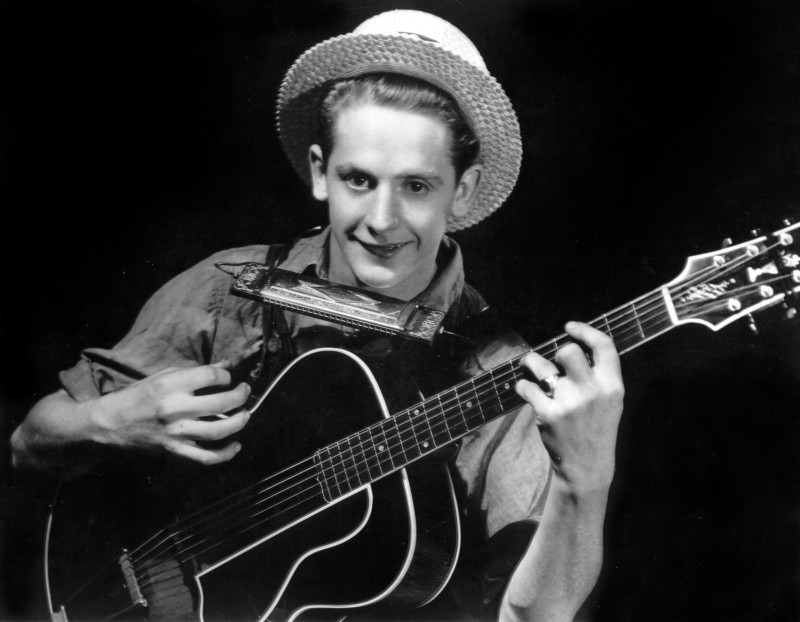 Les Paul (Lester William Polsfuss)
(June 9, 1915 – August 12, 2009)
Paul is credited with many recording innovations. His early
experiments with overdubbing (also known as sound on
sound delay) effects such as tape delay, phasing, and
multitrack recording were among the first to attract
widespread attention.
His licks, trills, chording sequences, fretting techniques,
and timing set him apart from his contemporaries and
inspired many guitarists of the present day. Paul is the
only inductee in both the Rock and Roll Hall of Fame
and the National Inventors Hall of Fame.   
(From Wikipedia, the free encyclopedia) 

Mary Ford and Les in their home recording studio.