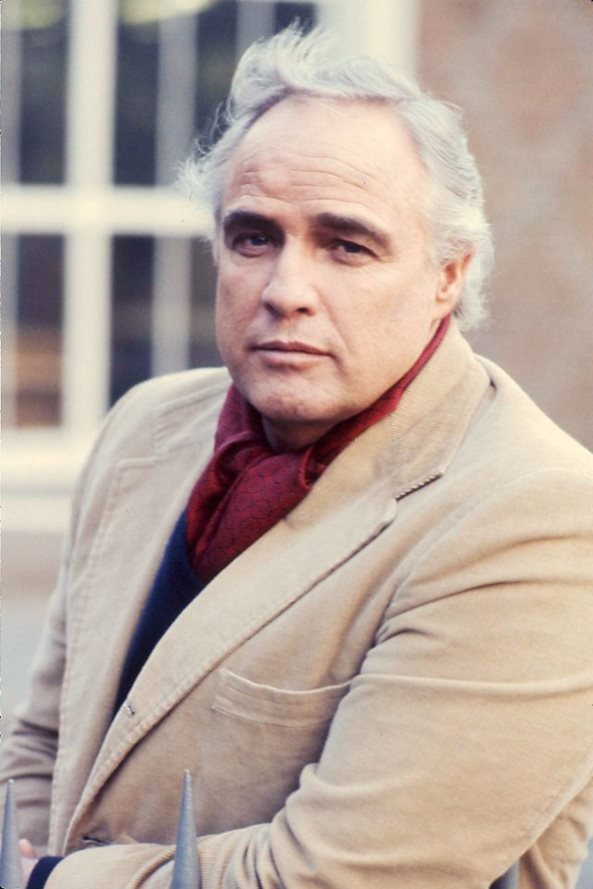 Marlon Brando Jr.
(April 3, 1924 – July 1, 2004)

A vintage Vespa ridden by Hollywood legend Marlon Brando – illegally –
while visiting Britain is to go under the hammer.
Double-Oscar winner Brando rode the iconic Italian scooter around
Berkshire – even though it was not registered in the U.K.
Brando's "fun runaround" belonged to his American movie producer
pal Elliot Kastner, who he worked with on 1976 American epic western
"Missouri Breaks."
Kastner, best known for producing World War Two classic Where Eagles
Dare, bought the 1976 Vespa in Rome for a film shoot. He later shipped
it to England where he owned Runnymede House, a country home in
Old Windsor, Berkshire.