Sam Phillips (left) of Sun  Record Company and Elvis Presley.
Elvis Presley's first commercial recording session took place in Memphis, TN
on this day in 1954.. He recorded "That's All Right (Mama)" and "Blue Moon
of Kentucky" at Sun Studios. 

The bikini bathing suit, created by Louis Reard, made its debut
during a fashion show at the Molitor Pool in Paris on this  day
in 1946. Micheline Bernardini (above) wore the two-piece outfit.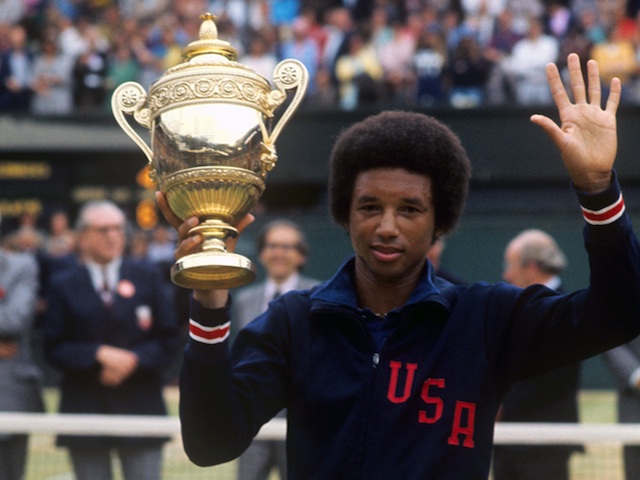 Arthur Ashe became the first black man to win a Wimbledon singles
title when he defeated Jimmy Connors on this  day in 1975.  


Arthur Robert Ashe Jr.
(July 10, 1943 – February 6, 1993)

Larry Doby signed a contract with the Cleveland Indians, becoming
the first black player in the American League on this day in 1947.
    
    
    
    
    
    
    
    
   


Lawrence Eugene Doby
(December 13, 1923 – June 18, 2003)

Theodore Samuel Williams
(August 30, 1918 – July 5, 2002)
Williams is regarded as one of the greatest players in
baseball history. Williams retired from playing in 1960
and was inducted into the Baseball Hall of Fame in
1966.