On this day in 1933, aviator Wiley Post ended his around-the-world
flight. He had traveled 15,596 miles in 7 days, 18 hours and 45
minutes.

Wiley Hardeman Post
(November 22, 1898 – August 15, 1935)

The "Winnie Mae" a Lockheed Vega aircraft of Wiley Post, when it
was on display at the Steven F. Udvar-Hazy Center.


John Herbert Dillinger (June 22, 1903 – July 22, 1934)
John Dillinger was an American gangster in the Depression-era
who was shot and killed by the special agents on July 22, 1934
at approximately 10:40 p.m, according to a New York Times
report the next day. His death came only two months after the
deaths of fellow notorious criminals Bonnie and Clyde.

A crowd formed at Chicago's Biograph Theater shortly after Dillinger
was killed there by FBI agents.


In northern Iraq on this day in 2003, Saddam Hussein's sons Odai
and Qusai died after a gunfight with U.S. forces.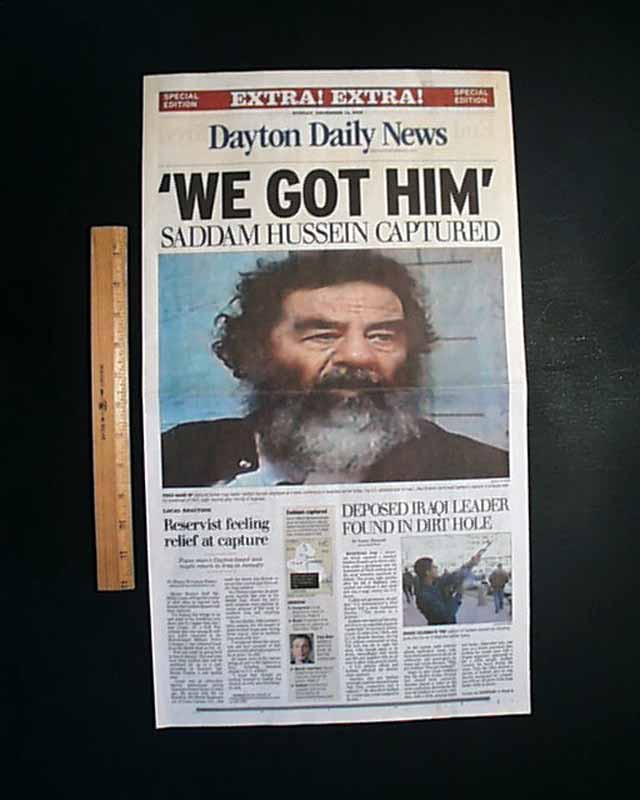 The September 11 commission's final report was released on this
day in 2004. The 575-page report concluded that hijackers exploited "deep institutional failings within our government." The report was released to White House officials the day before.

The members of The National Commission on Terrorist Attacks Upon
the United States.

Walter Frederick Morrison  (January 16, 1920 – February 9, 2010)
Inventor and entrepreneur Walter "Fred" Morrison introduced the Frisbee, as
we know it today, on this day in 1957. It was originally called the Flyin-Saucer.
William Frisbie opened the Frisbie Pie Company in 1871 in
Bridgeport, Connecticut. Students from nearby universities
discovered that the empty pie tins (above) could be tossed
and caught, providing endless hours of game and sport.